3 Oysters Peacock Green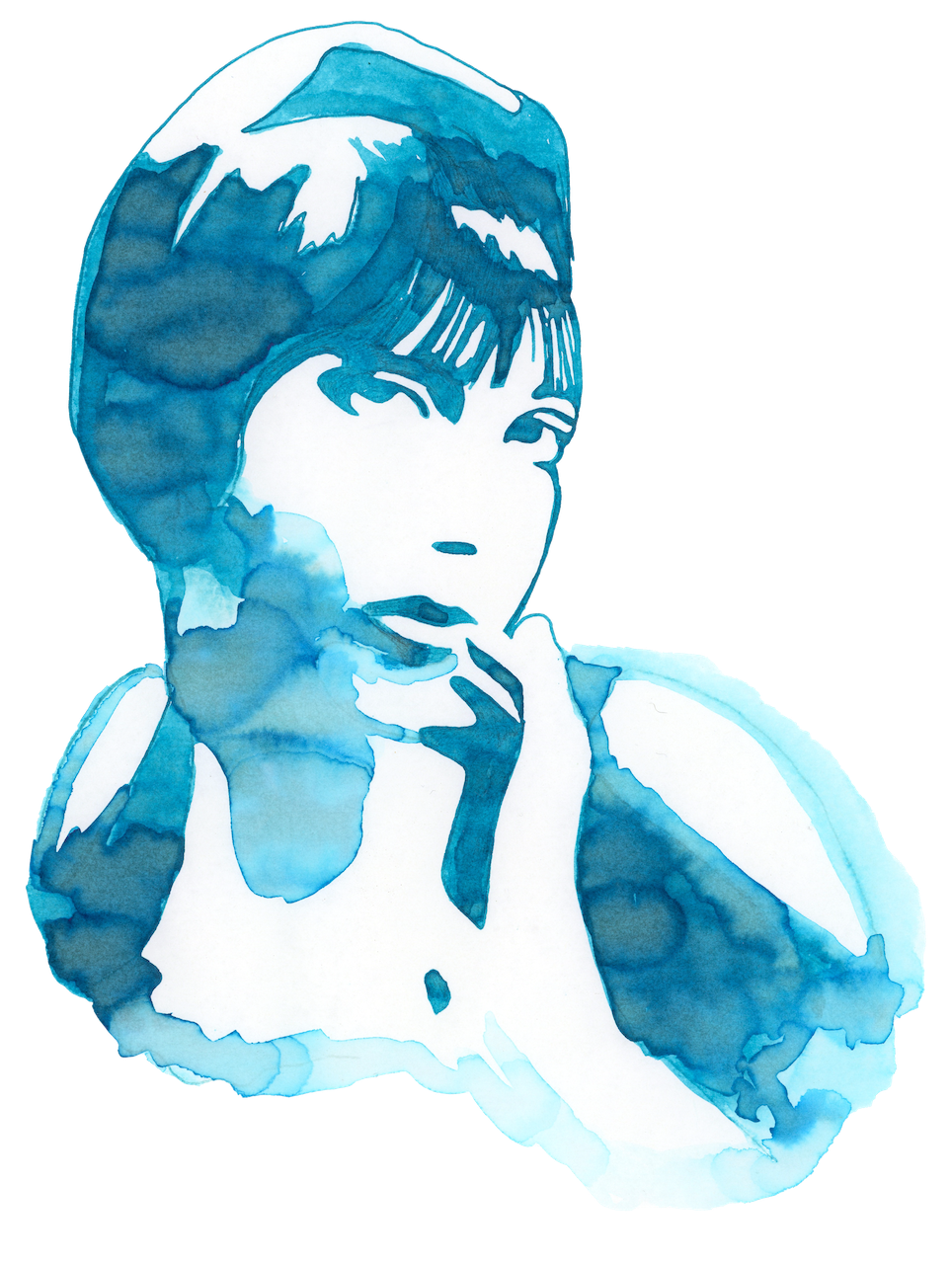 Colour: Teal. More blue than green, though it is called "Peacock Green."
Special Attributes:

Shade:

Yes, some.

Sheen:

Zilch.

Shimmer:

No.

Watercolour Usage: Water really activates this ink. It spreads it quickly and heavily. It would be better for over all washes or careful applications in art. Wasn't the subtle blend I was expecting it to be. The pencil lines are still visible through the ink. (This was before I switched to tracing my pencil drawings with ink before painting them in.)
Harkens to Mind: Glintstone sorcery in Elden Ring, forest pools that glimmer under moonlight.
Similar to: All teals are really similar. This one is more saturated then Noodler's Blue Nose Bear, and greener than Diamine Aqua Lagoon.
Expense: $16/38ml as of 2023.
Example: Maria Di Castellani.
Writing Sample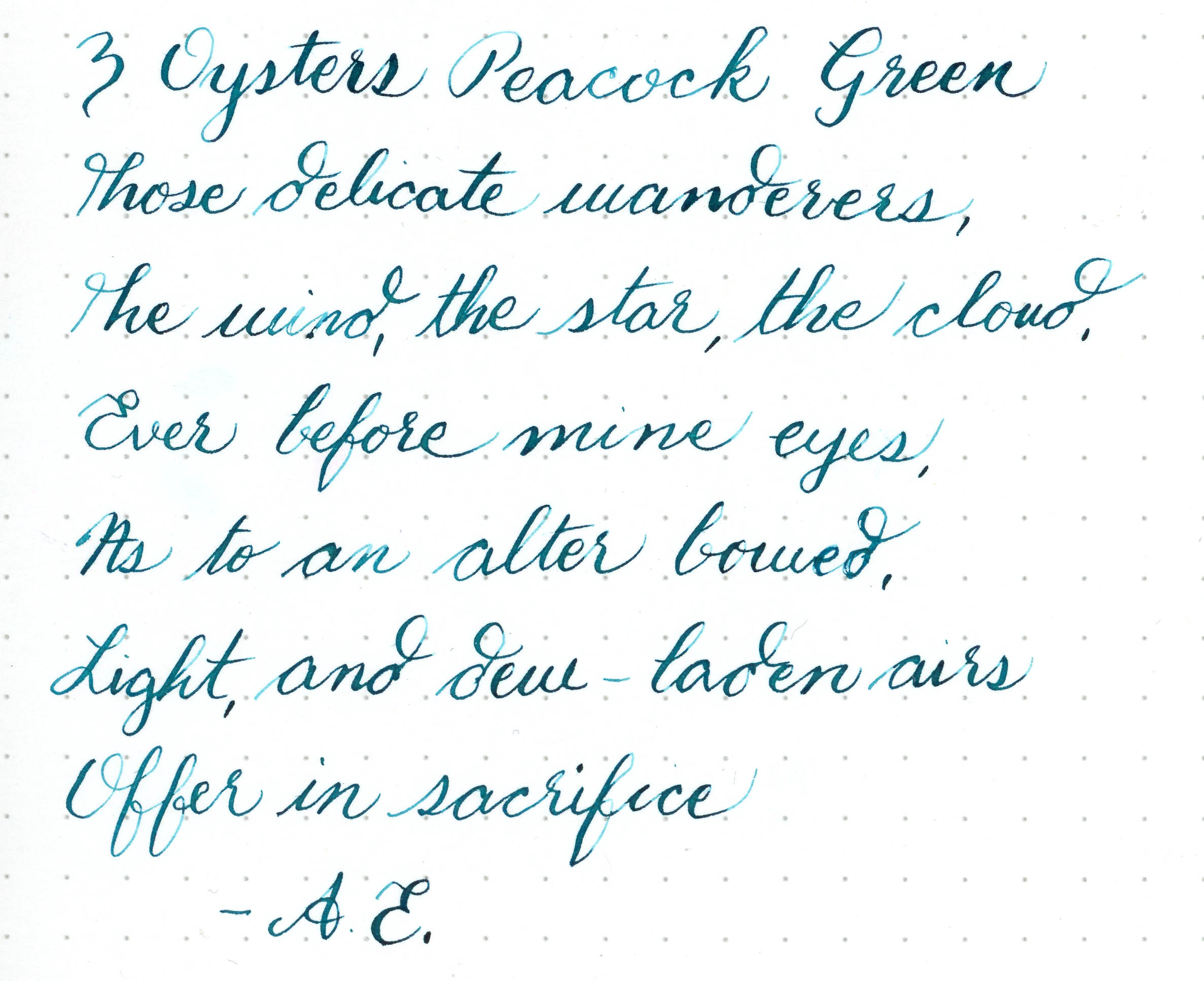 Verdict
I love teal every time it happens, so of course I love it. The expressive flow with water that this provides makes it lovely for artwork.