Diamine Blue Pearl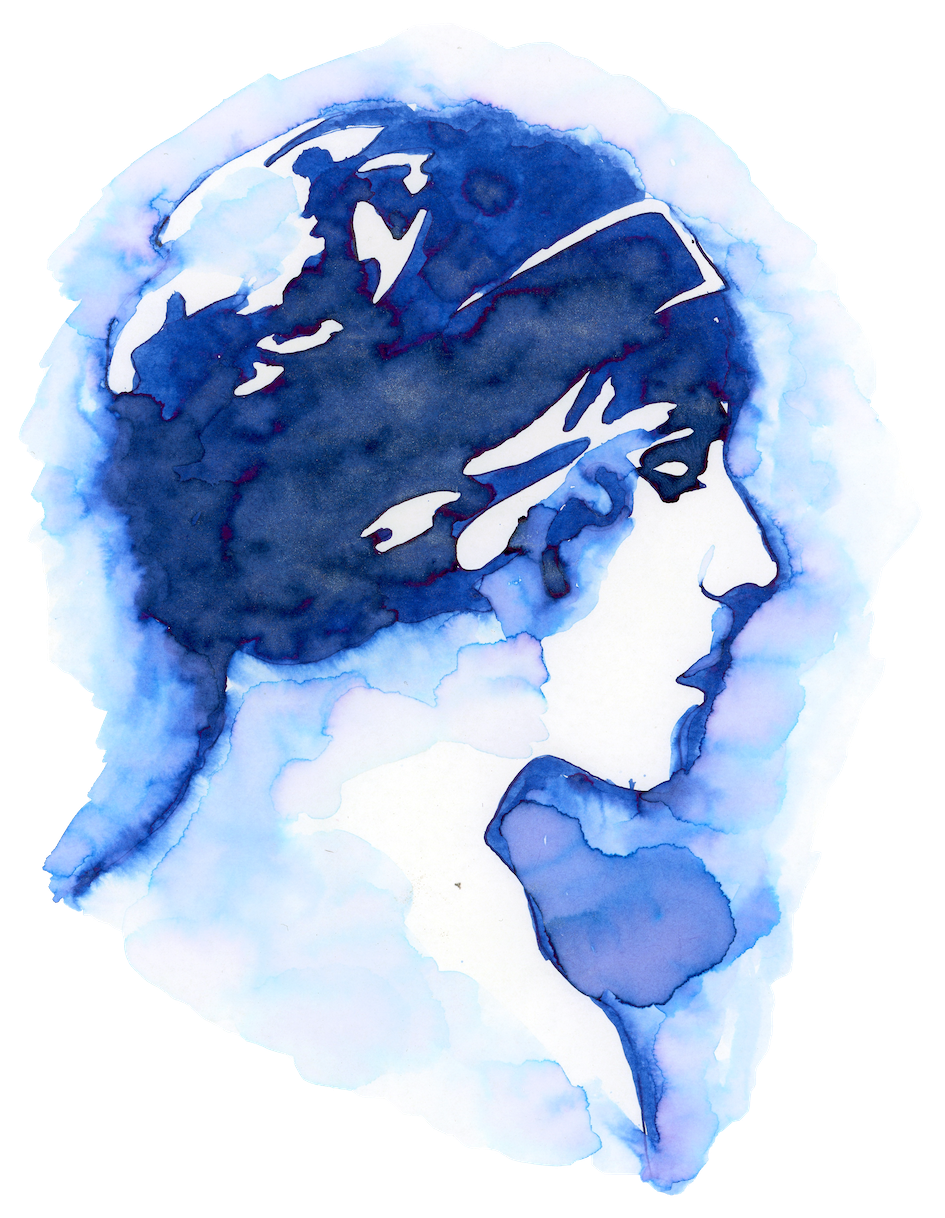 Colour: Bright blue with purpley-pink undertones.
Special Attributes:

Shade:

Some.

Sheen:

Red sheen.

Shimmer:

Silver like stars.

Watercolour Usage: Dang, this stuff reacts to water with reckless abandon. I tried to soften edges and ended up just making a mess. A pretty mess, though.
Harkens to Mind: Winter snow beneath a decorated lamppost.
Similar to: Cobalt Jazz by Diamine has a gold shimmer instead of silver but is very similar. I get them confused.
Expense: $22/50ml as of 2023 (but just about £8/50ml from the UK. That's about 10.50usd).
Example: A lovely lady whose name has been lost to me and I should have kept the photograph.
Writing Sample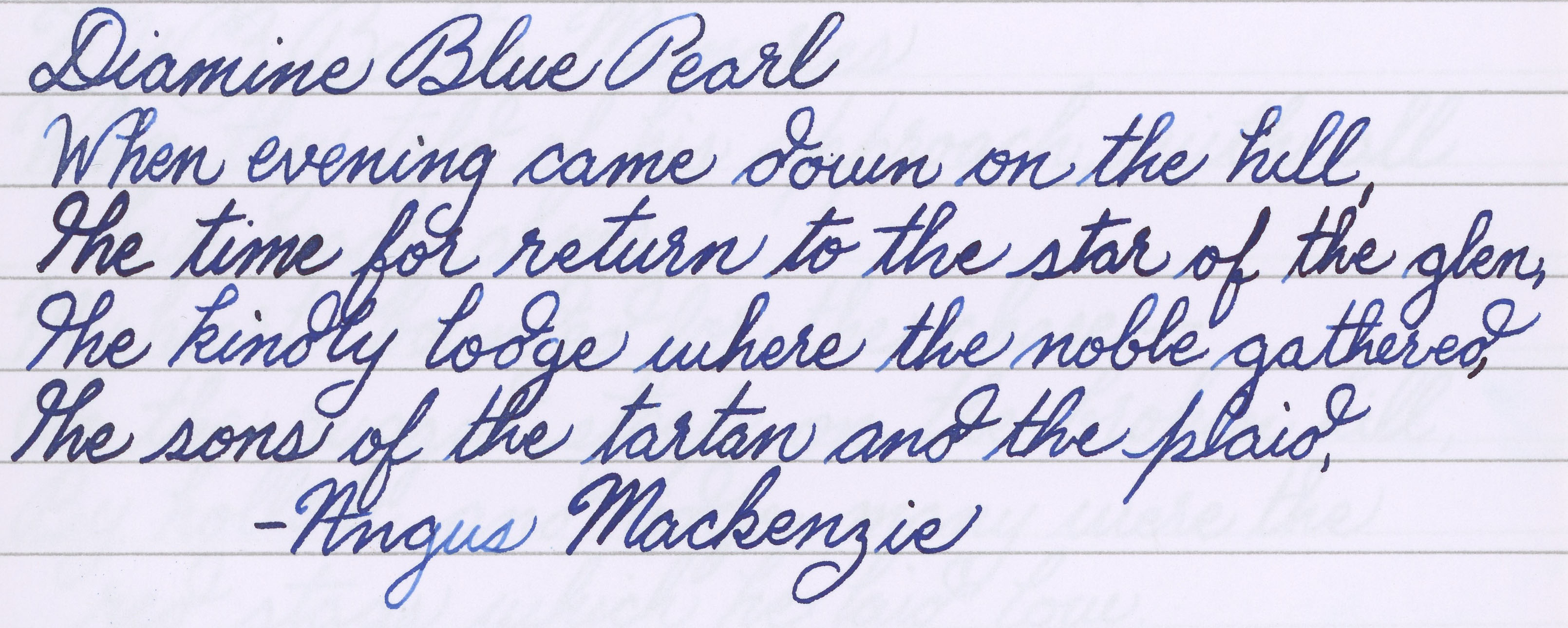 Verdict
This was purchased during my hunger to find a duplicate colour to replace Noodler's Baystate Blue after I learnt that it fades in sunlight (so far I haven't actually had anything fade away inside a notebook and it's been quite some time. Scare tactics got me.). The blue isn't quite vibrant enough for me to set it apart from any old blue pen for writing. Artwork looks lovely, though.