Diamine Chocolate Brown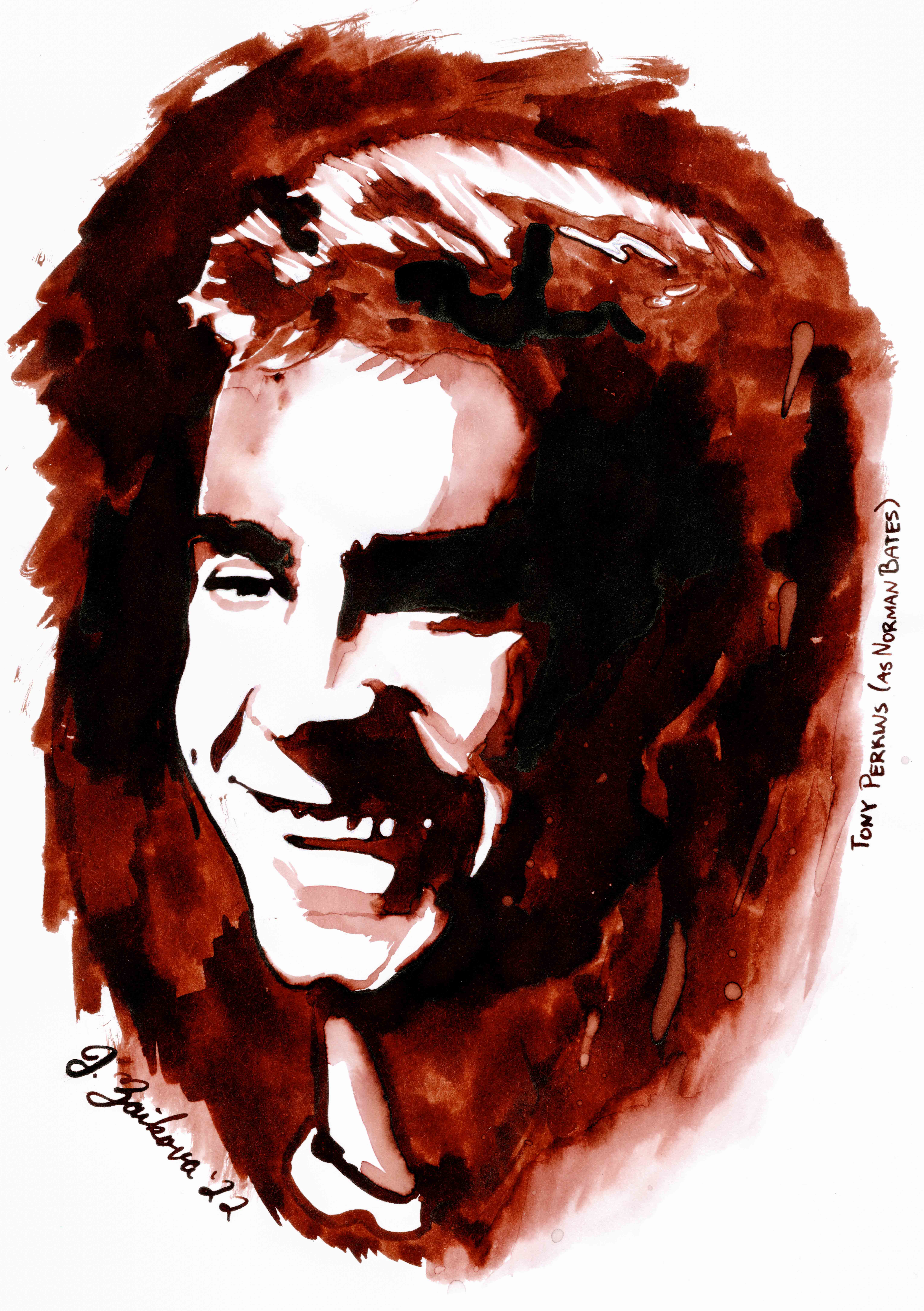 Colour: A rich red-brown.
Special Attributes:

Shade: Yes, a decent amount.
Sheen: Surprisingly for a thick dark colour like this, no. At least not on Clairefontaine paper.
Shimmer: Zilch.

Watercolour Usage: Oh for sure. It's absolutely glorious for adding water. If you drop water directly on to it, it even has a fun hydrophobic reaction. I had a blast painting with it. Don't recommend it at all for writing, though.
Harkens to mind: My grandmother's 100-year-old leather couch; smoking indoors in the 1970s; dark wood; surprisingly not chocolate. Maybe red velvet cake?
Similar to: Darker, more opaque, zero shimmer version of Herbin Caroube de Chypre. (So not very similar at all)
Expense (USD): $7.50/30ml. Only £2.25/30ml though.
Example: Tony Perkins as Norman Bates from the film Psycho.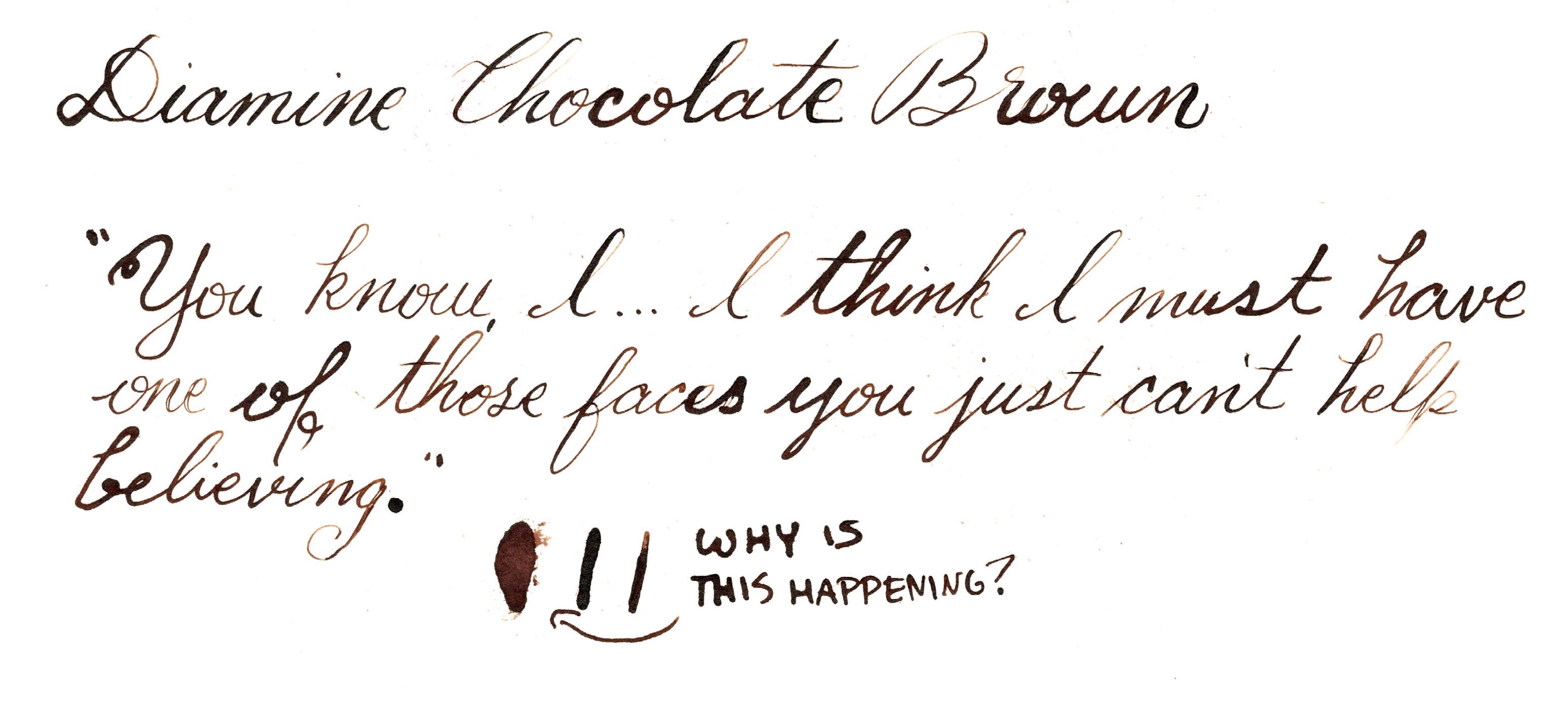 Verdict
I have never been able to write properly with this ink. I've put it inside a pen (Jinhao 750 F and an Airmail pen), and used three different dip nibs in it, and no matter what I do, I get ugly blobs that flood the paper and then scant dry lines after.
However, it is amazing to paint with. The richness of it! Maybe it's called "Chocolate Brown" because it is thick like melted chocolate, not because of the colour.
So, 1/10 for writing; 10/10 for drawing.