Robert Oster African Gold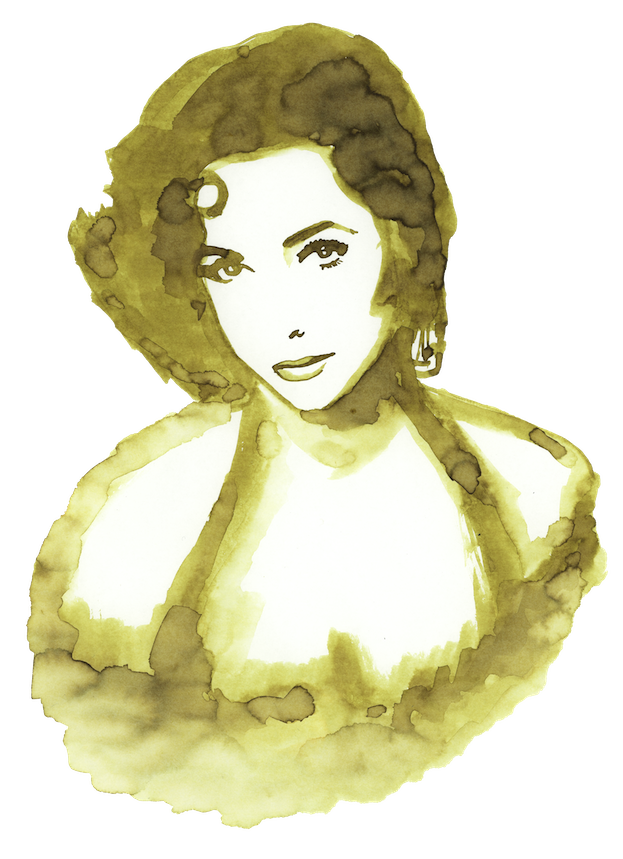 Colour: I consider this to be yellow, but it's a yellow-brown.
Special Attributes:

Shade:

Yes, a great amount!

Sheen:

None.

Shimmer:

No.

Watercolour Usage: I like what happens when water is added to this ink. It's nice to use with water and it almost can fool the eyes in to thinking there is pink in there somewhere.
Harkens to Mind: Sand, the earth beneath my garden. Interestingly enough, not gold. Perhaps bronze.
Similar to: Less saturated version of Diamine Candlelight, and just like Diamine Golden Sands without the shimmer.
Expense: $18/50ml as of 2022.
Example: Elizabeth Taylor because I was watching Who's Afraid of Virginia Woolf.
Writing Sample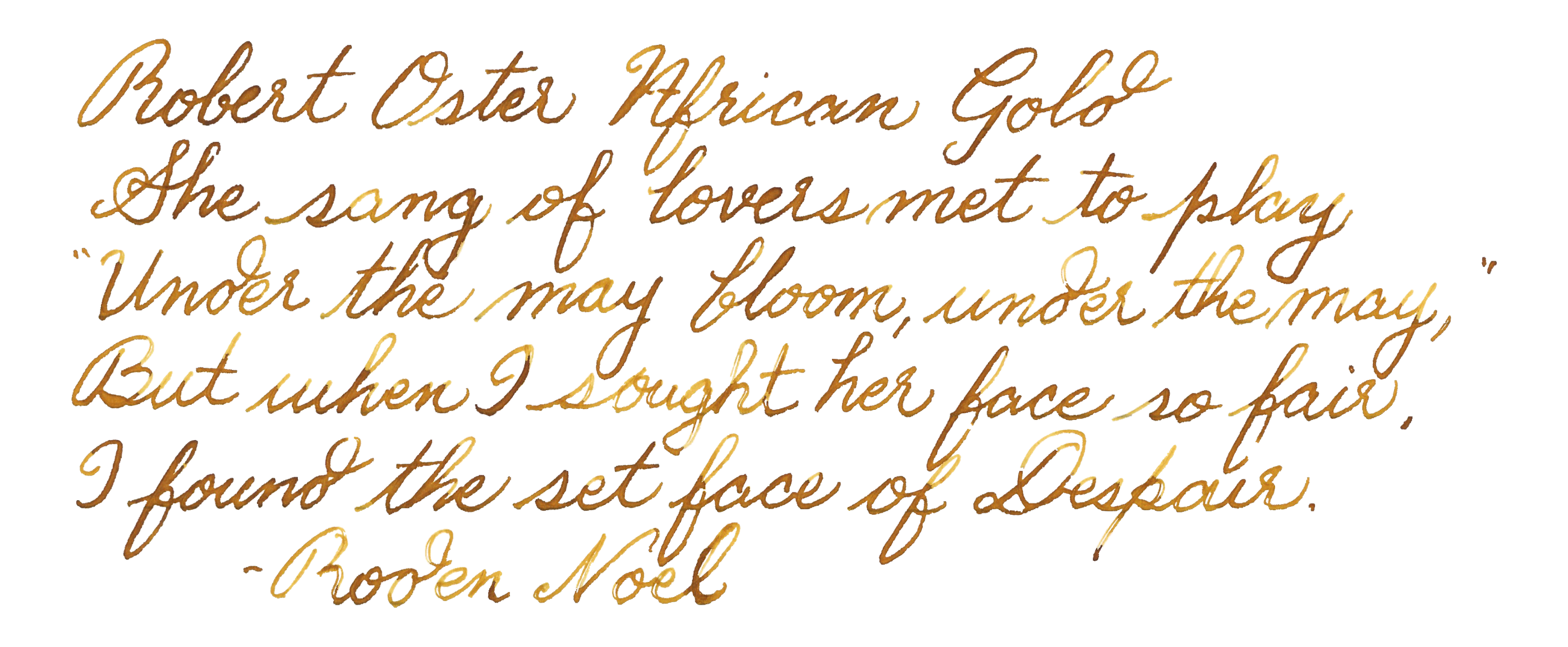 Verdict
This is the only non-shimmer yellow that I have inked up in a pen more than once. I've painted with it a few times more than that, though. It's the only yellow-brown I really think I need in my life. I have zero complaints.