Esterbrook J with a 2668 Nib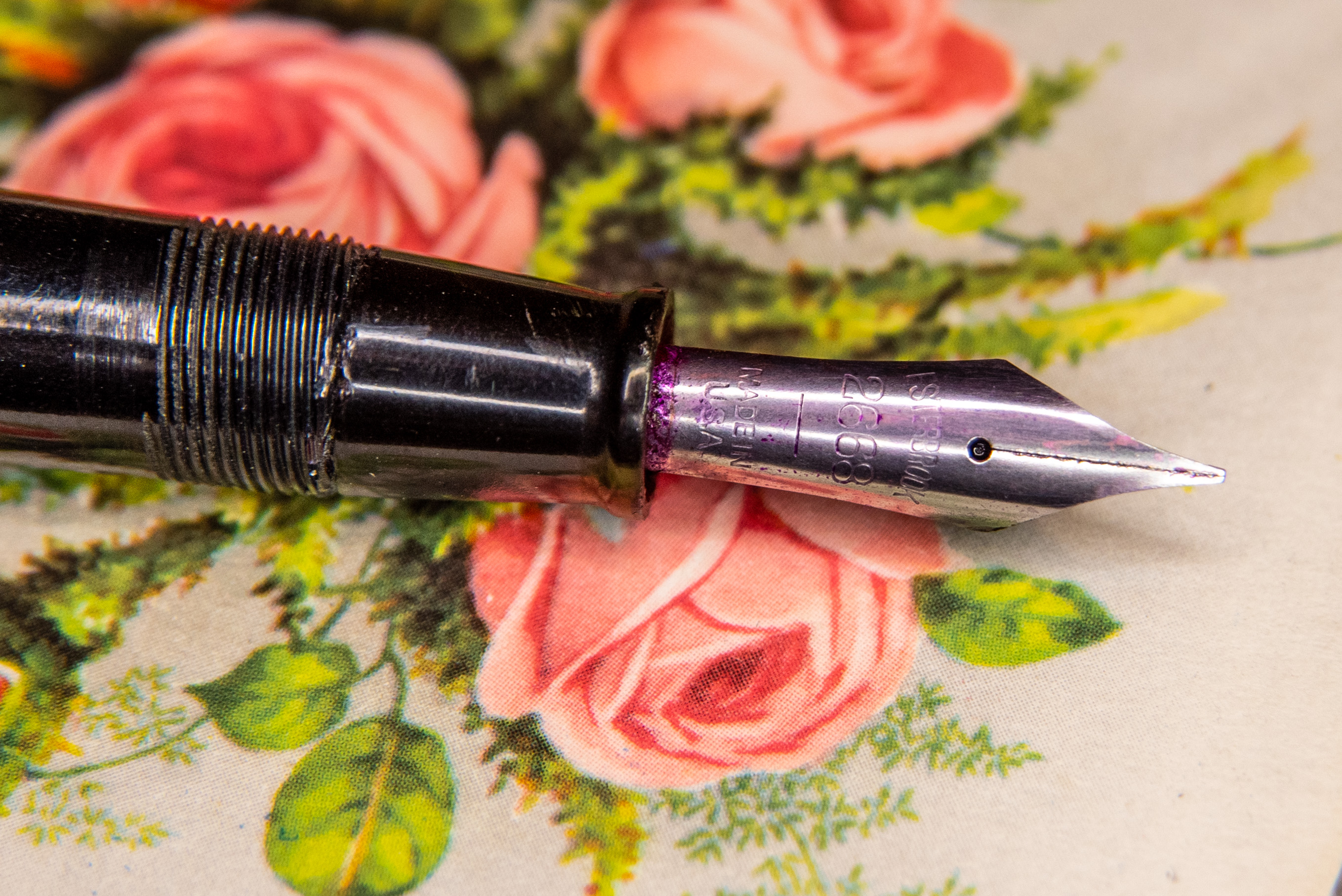 Another fantastic find in a bundle of old fountain pens that I was more than happy to bring home and repair. Seriously, so much joy is brought to me from repairing old items like this.
I didn't have any special tools at the time of receiving this, which was a real bummer because I make a mess of removing the grip from the body. They were fitted in just perfectly and it takes a lot to get one out. I scratched up the threading quite a bit, but, you know what? It still screws closed without a single issue.
I never had an Esterbrook before (but I do have a few in the repair box waiting for some love and affection) but I have used their vintage nibs in a nib holder for dip-pen work. They've always been my favourites.
This nib, the 2668 is incredible! It is the smoothest and wettest nib I think I have. It lays down this beautiful Organics Studio ink I put in it (Emily Dickinson Posie Pink, please bring it back!) so beautifully.
The pen is from the 40s/50s. I still don't know very much about Esterbrook pens and am going off of some very basic research. In fact, for all I know it might not be a "J" at all. But it looked like it when I tried to match up pictures. It seems to be in shockingly good condition for the age (before I mucked it up).
I am really looking forward to finding more of such pens. Who knows? Maybe one day, I'll be able to get one of the modern Esties (like that candy one, or the seaglass).