Lamy 2000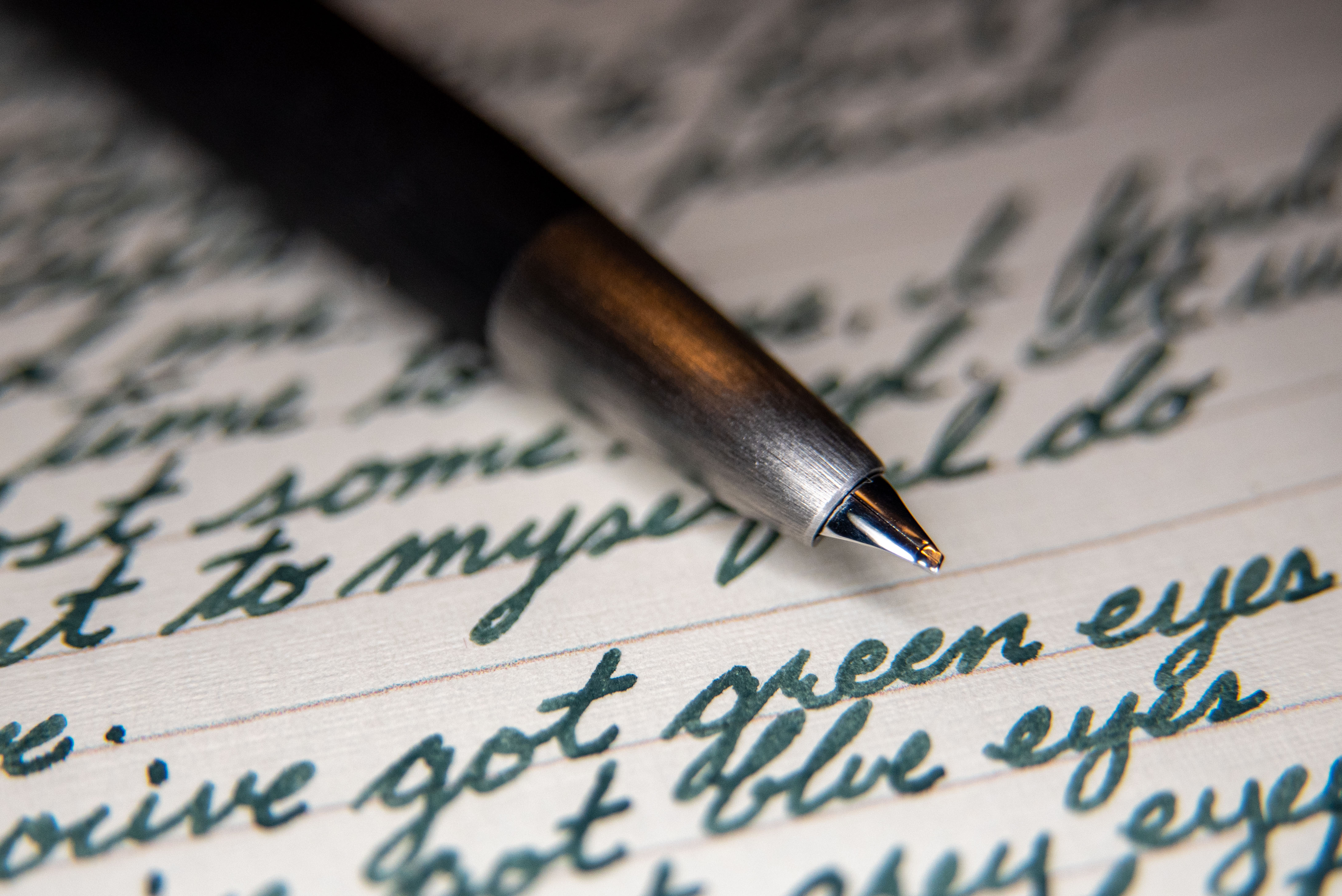 I didn't want to like this pen. Why? A few reasons: jealousy; trying to be cool; I thought they were unattractive; and I still had a bitter rivalry with Germany going on in my head.
Everyone always talks about how great Lamy 2000s are and I didn't want to fall for a trap, you know? I did break and get a Lamy Safari one year on some Black Friday deal for $7.
…I loved it so much I bought four more…
My friend's husband bought her a Lamy 2000 because apparently it is what Neil Gaiman uses/used to write with and, if she liked it (she's not a fountain pen nerd, mind you) I thought that maybe I was being too harsh.
So there was a sale (there's always a sale, isn't there?) and I was weak and I had money so I bought one. These things sold with an absolutely insane speed during that sale, but the one I wanted (oblique broad) was still available throughout the weeks of pre-orders and restocks. I was alone in wanting it, I guess.
The first problem I had, though, was I couldn't figure out how to ink the darn thing up. This pen is seamless! When I asked my friend, she bashfully told me she didn't know you were supposed to fill it and she had just been dipping it in her ink bottle. I love that story.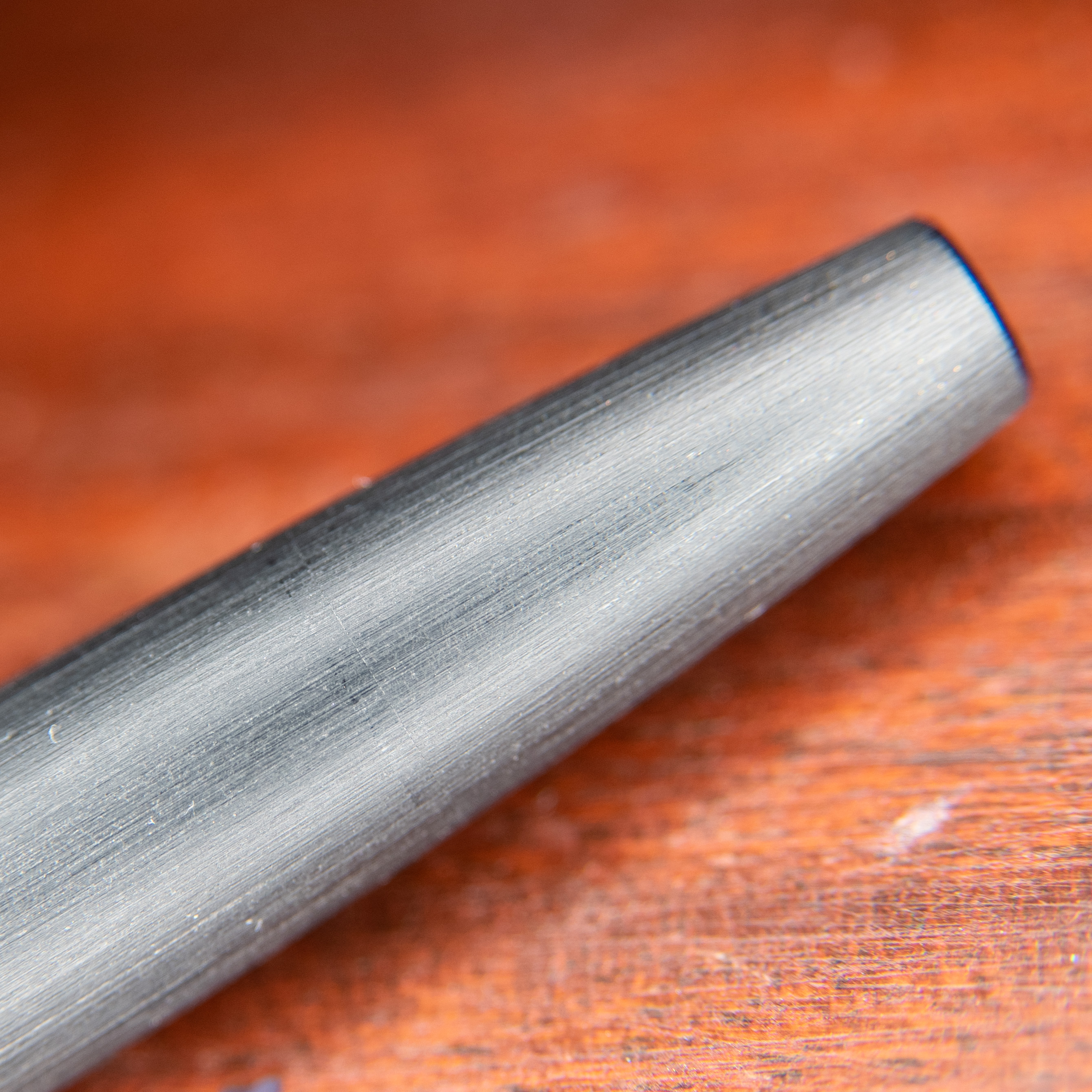 But a little boy on youtube confirmed that it is, indeed, a piston filler. You just have to trust that it will unscrew.
I went to use this pen, ready to grumble about how everyone is full of it and there's nothing special about this stupid Bauhaus pen…and using it literally made me gasp because it was so friggin smooth and nice and perfect.
The oblique broad was the coolest nib I'd seen that isn't flexy and my goodness the ink putout is extraordinary. So impressed was I with this pen that I thought to myself "I should try the Oblique Medium!"
But those were all sold out, and the spare 585 nibs were sold out too. So I went back to my OB nib and–nope, I bought another one with a fine nib. (and a Lamy Studio.) And now, like an insane person, I have two Lamy 2000s and I use them more than any of my other pens.
And I know that sale will return again (I guess Endless Pens does it every year?), and my eyes will be on that Oblique Medium. Because I am ridiculous and I am in love.
Yes it's bloody perfect. The feel of the Makrolon (had no idea what that was, by the way, I expected it to be metal); the unmatched comfort of the grip-to-nib section; the ink flow; the way the cap fits on to it; the little tiny ink window; the never failing nib; it's even suddenly attractive to me!
That's what I get, dear reader, for working too hard to be cool and other.
What's bad about it? Well, honestly, I have two of them and they are identical. The cute ink window is covered by the cap, so I guess it'd be nice to have some way to distinguish them on the go. Not that it really matters, that's a champagne problem if I ever saw one.
Other pens I think everyone is overreacting about: Pilot Custom, Visconti Homosapiens, and Pelikan M series pens. So I'm sure those are great too.