Pennonia 005 Zuzmo (Lichen)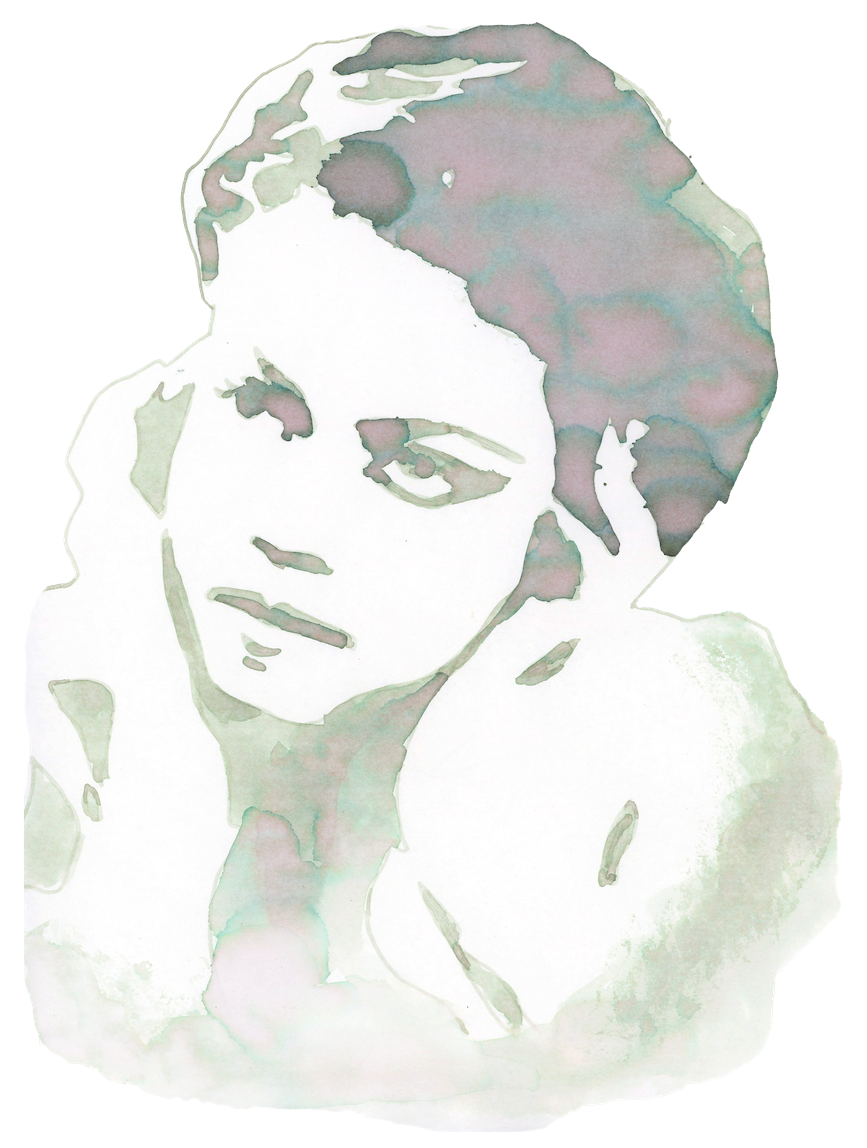 Colour: It's green and it's grey and it's blue and it's pink. It's incredibly light.
Special Attributes:

Shade:

Yes, in a chromatic way we all only thought Sailor did.

Sheen:

Nope.

Shimmer:

No.

Watercolour Usage: Water doesn't move it very much once it's set on the paper. But when water is added, a nice pink wash can be made. Moderate watercolour usage, I'd say, because it's so very light.
Harkens to Mind: Mossy rocks along the riverside under a grey sky.
Similar to: Super similar to Sailor Manyo Ayame (one of my favourite inks ever), but a really light version of it.
Expense: $13/60ml as of 2023.
Example: The gorgeous and talented Hazel Scott.
Writing Sample

Listen, I need to show you how light this is. In order to do that, we need context. Here it is in a notebook before I switched to Noodler's Southwest Sunset (Ferris Wheel Press Lady Rose on top):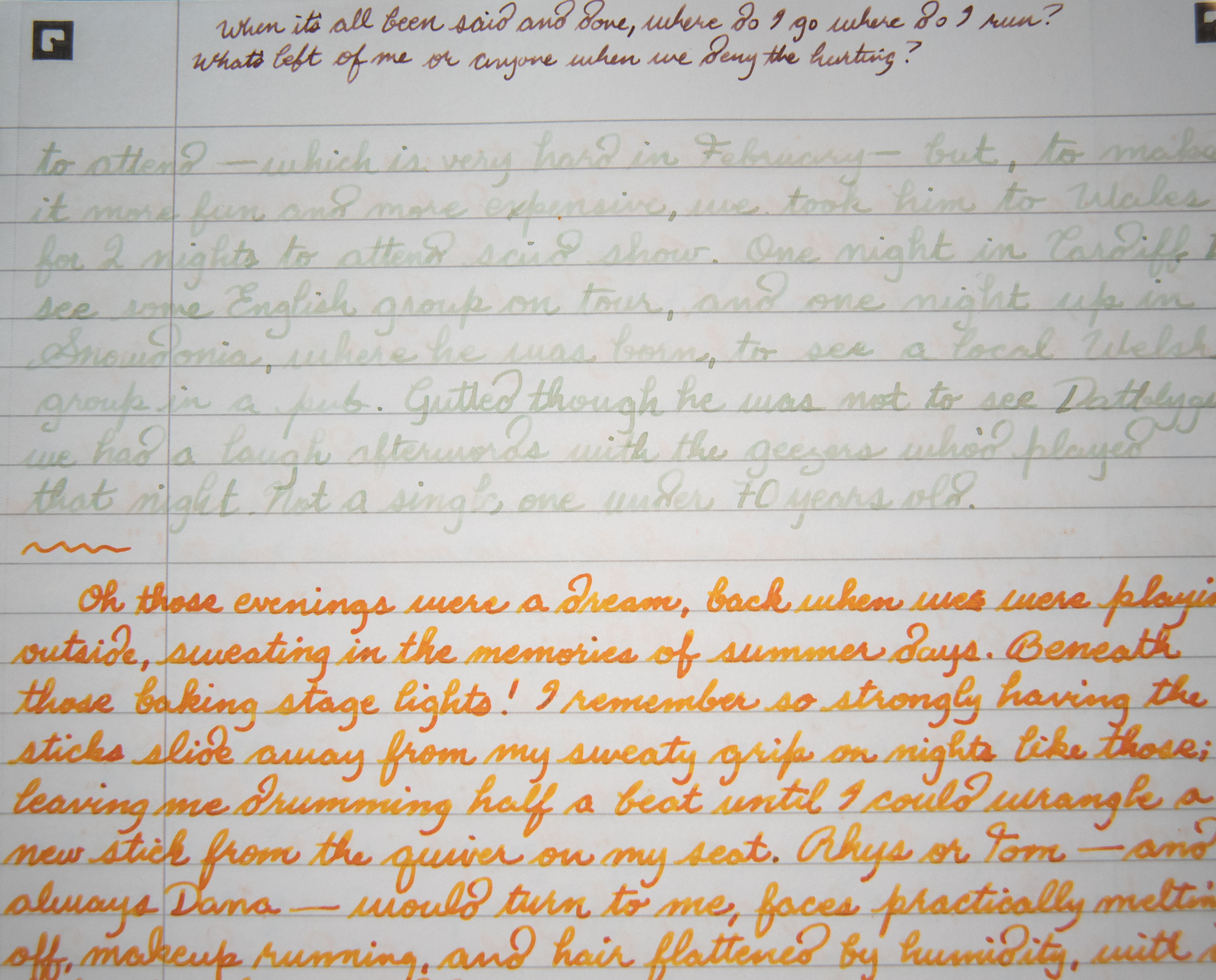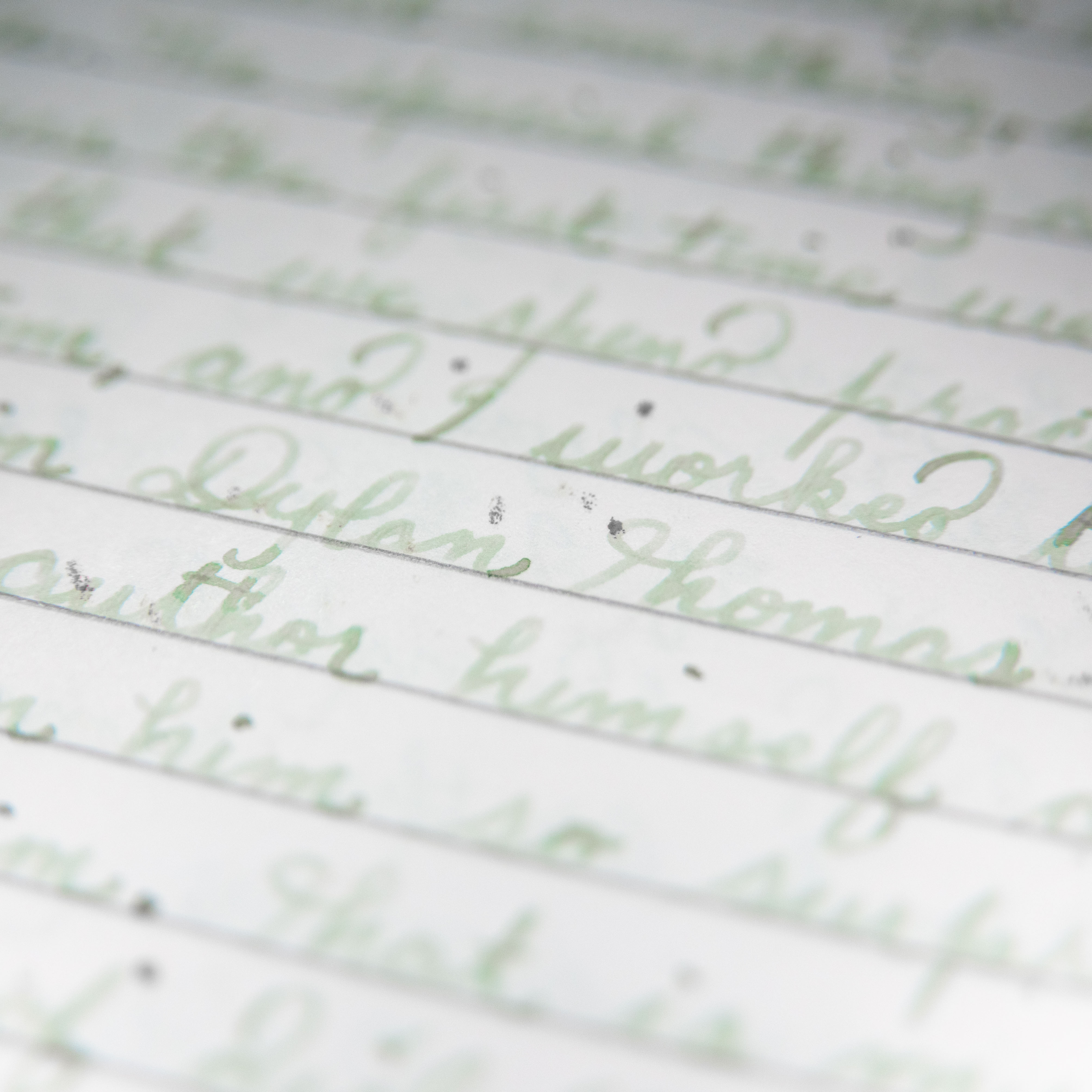 Verdict
It's so light! I try not to complain about light inks because I think everyone should just calm down. But I guess my eyes are broken on this one. Gorgeous, love it, but even in a broad nib (which is what the writing sample in the notebook used) it's faint. Maybe if I add flow additive to it, it'll lay down so much ink that it'll darken. That would make the rest of the sample usable. Otherwise, I adore Pennonia, but not so much this one.