Noodler's Black Swan Australian Roses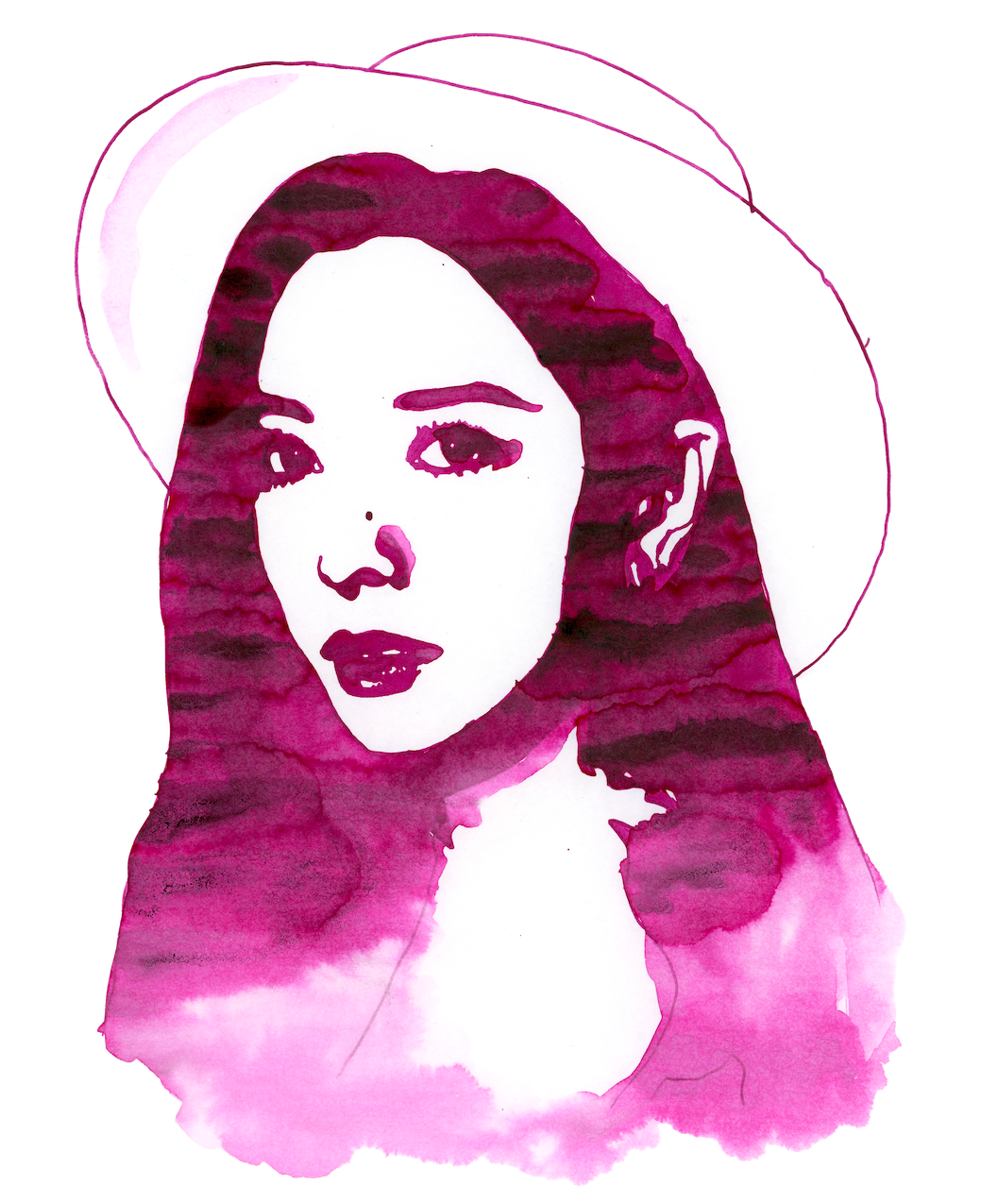 Colour: Deep red-pink
Special Attributes:

Shade:

Yes, a lovely amount.

Sheen:

Nope.

Shimmer:

No.

Watercolour Usage: Water works well with this ink. Like anything with a strong red pigment in it, it will bleed for days with just a little water. However, the lines which were set down before painting seems to stay pretty firm regardless of the water added. So it's very fun to use in artwork.
Harkens to Mind: Cherries and any lipstick that calls itself "black cherry"
Similar to: Warmer than Akkerman Kardinaal Paars, and more saturated thean Robert Oster Dusky Pink. So, I don't have a duplicate ink of this, really. The warmth is special.
Expense: $15/3oz as of 2023.
Example: Bona.
Writing Sample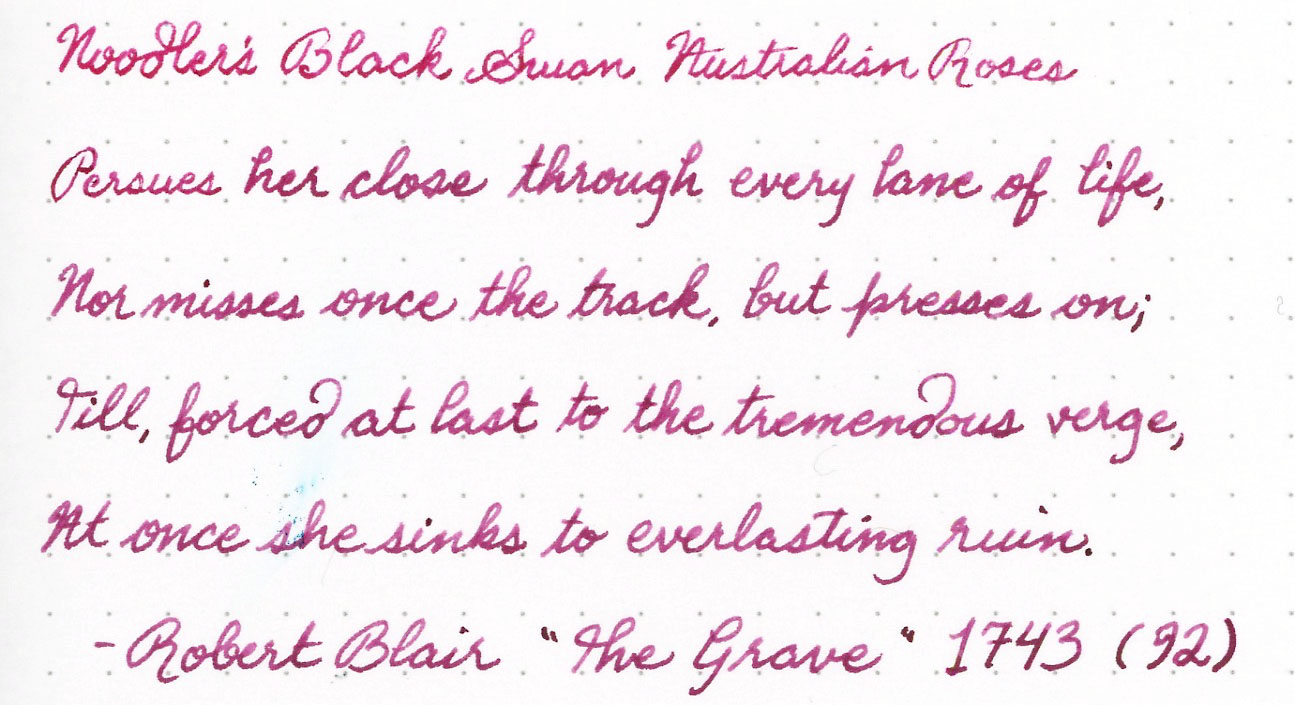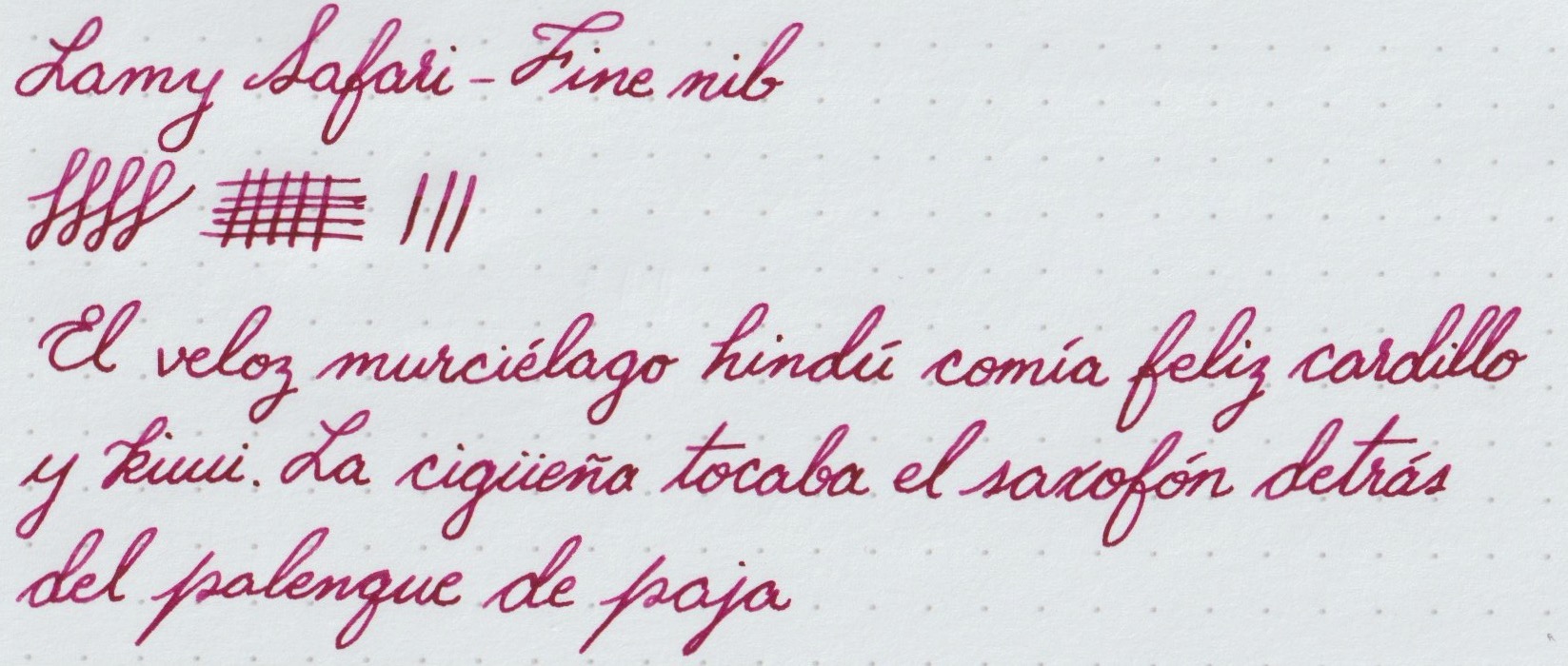 Verdict
One of my first 'favourite' inks. I keep it inked up in a Lamy Safari. It is the least finicky Noodler's ink I've dealt with so far. Bleeds the least of my collection.