Pennonia 008 Patina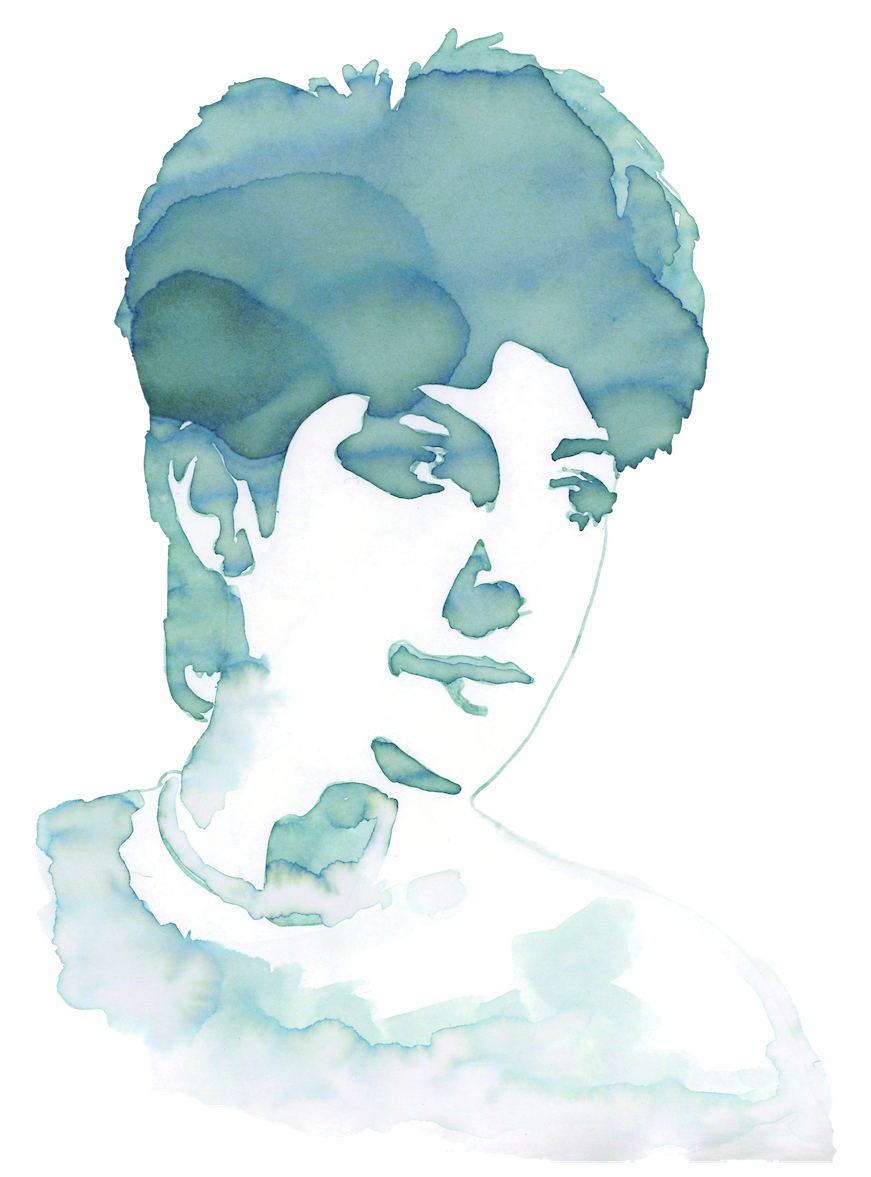 Colour: A teal with heavy green.
Special Attributes:

Shade:

Yes, a lovely amount.

Sheen:

Nope.

Shimmer:

No.

Watercolour Usage: Water is fun to add, it almost fades to a pink. Lines that have sat for an entire day can be reactivated with water, so it's great for watercolour.
Harkens to Mind: Copper patina, exactly.
Similar to: Kind of like Diamine Soft Mint, but less saturated.
Expense: $13/60ml as of 2023.
Example: Gillian Gilbert.
Writing Sample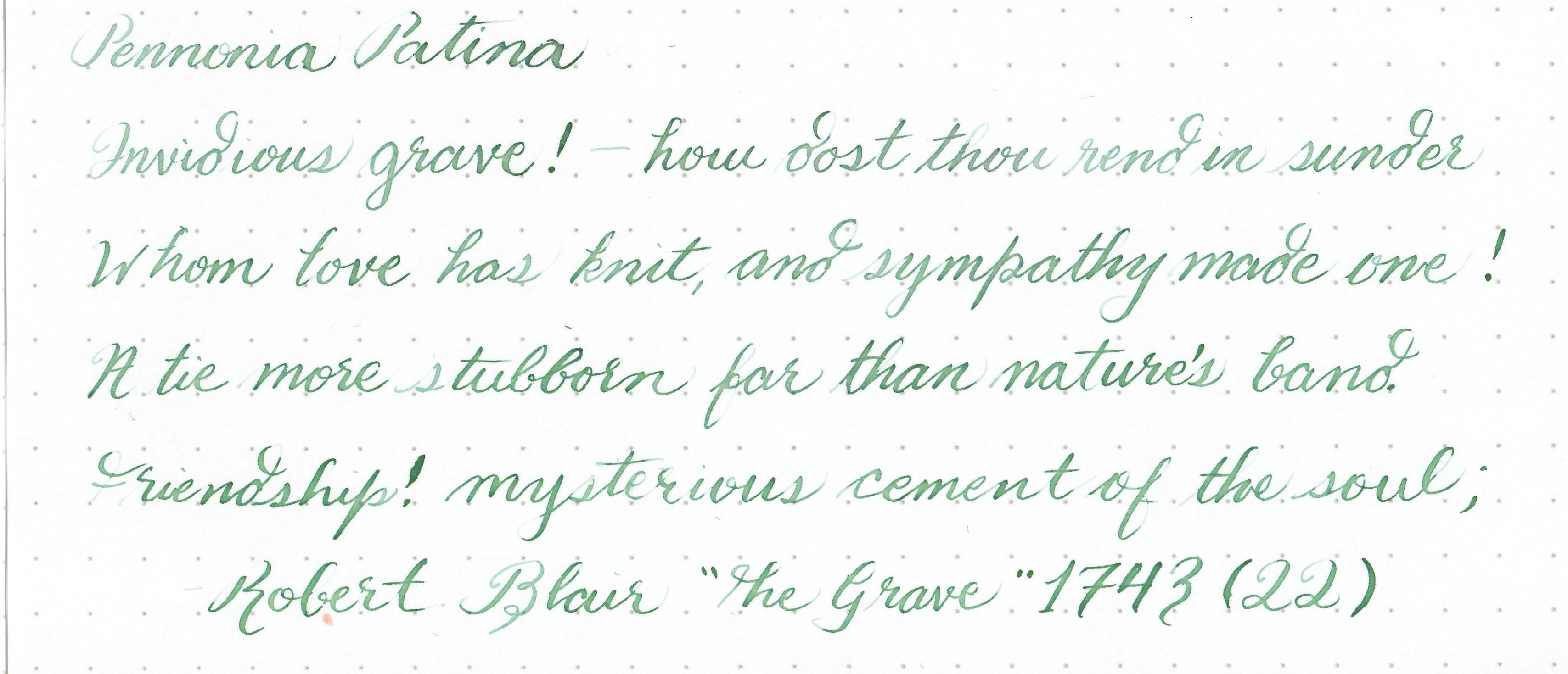 Verdict
Oh it's the best. It matches my Sailor Shikiori Dragon Palace pretty much exactly, so it is the ink that is always inside.