Laban Hera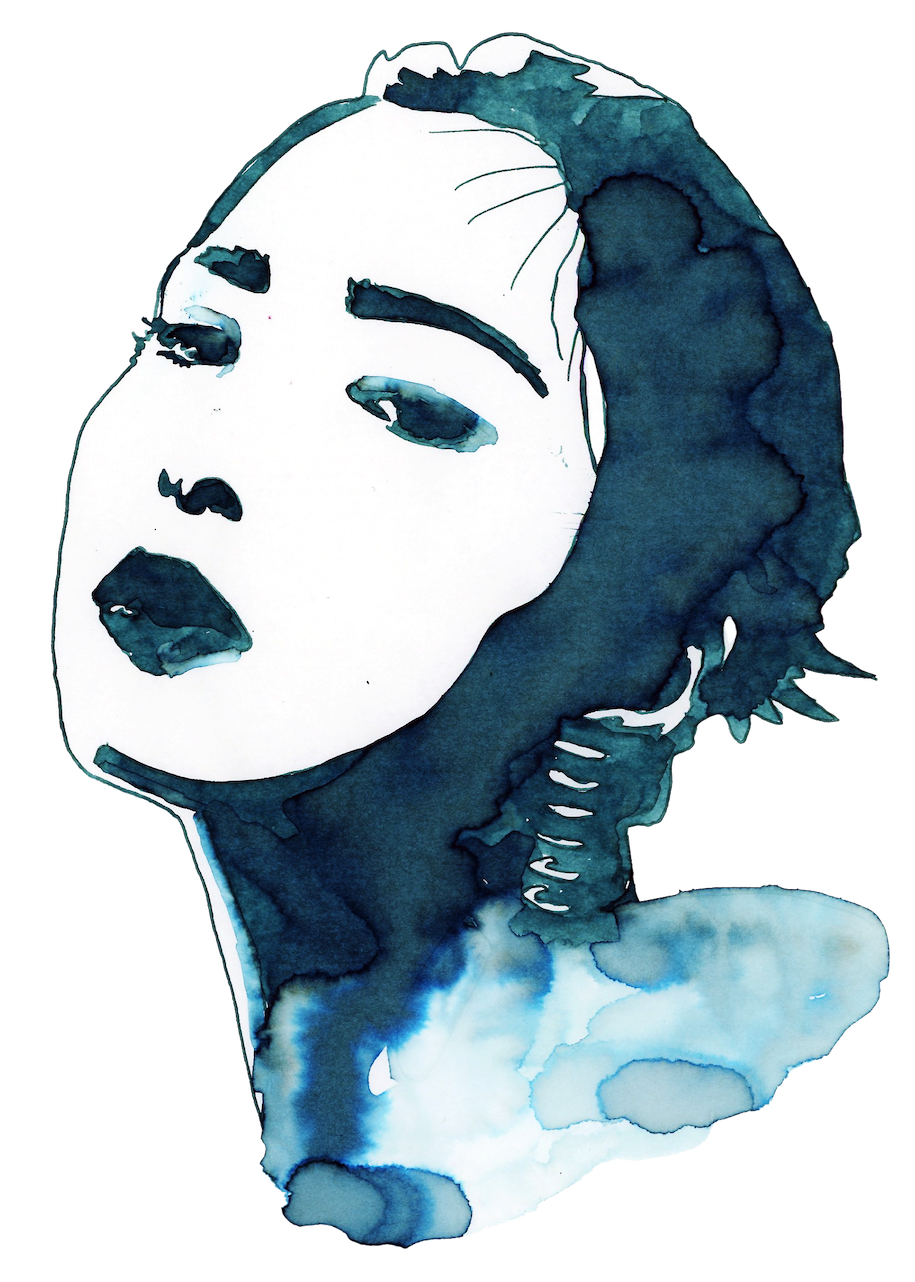 Colour: Dark green that's actually very much teal when it gets out in the wild.
Special Attributes:

Shade:

Some.

Sheen:

A very small amount of red sheen.

Shimmer:

No.

Watercolour Usage: Because it's so dark, when water is added, it does all sorts of lovely things. It starts to turn rather blue!
Harkens to Mind: The sky around a full moon in the forest.
Similar to: Darker and bluer version of Pelikan Dark Green.
Expense: $20/50ml as of 2023.
Example: Shin Se-kyung.
Writing Sample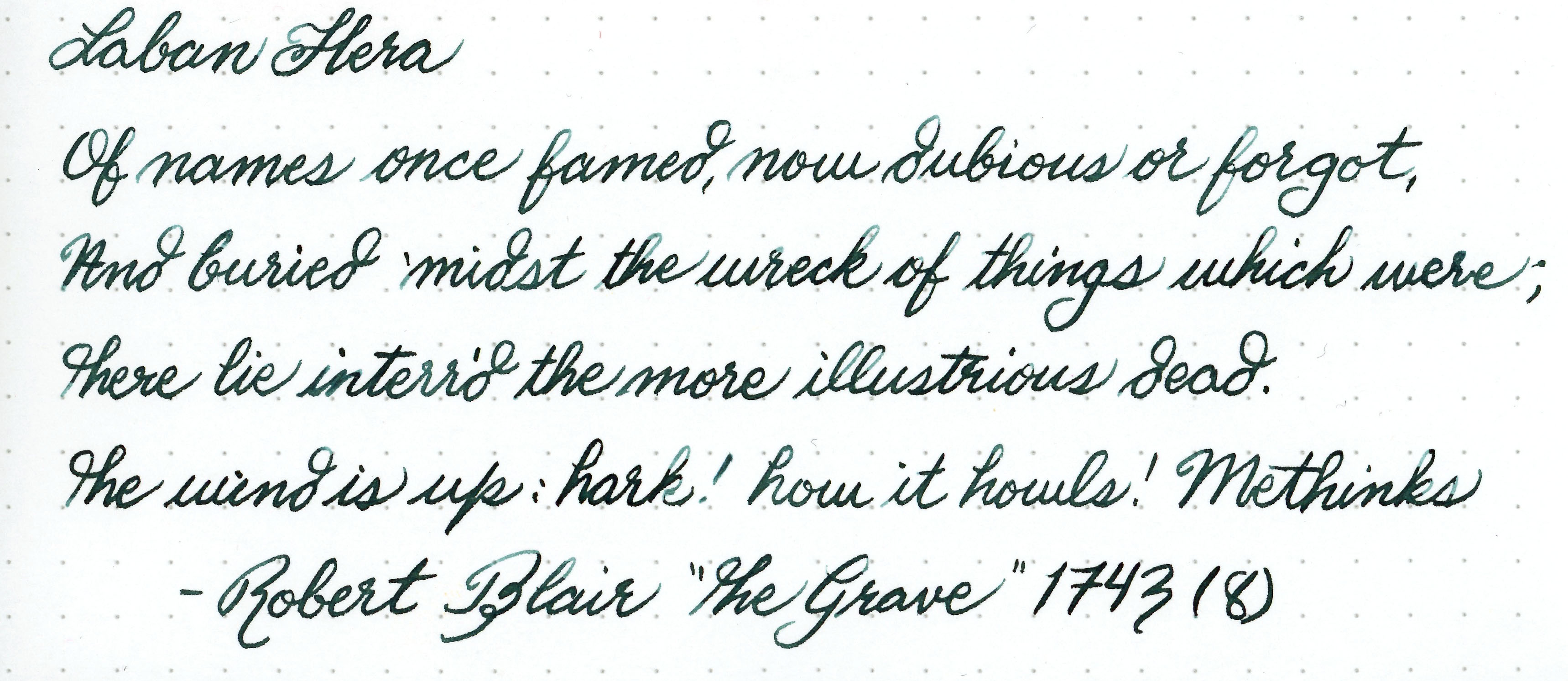 Verdict
Because it isn't an incredible shader, but still doesn't exactly look black, I think it might do well in extra fine pens.