Ancient Charm October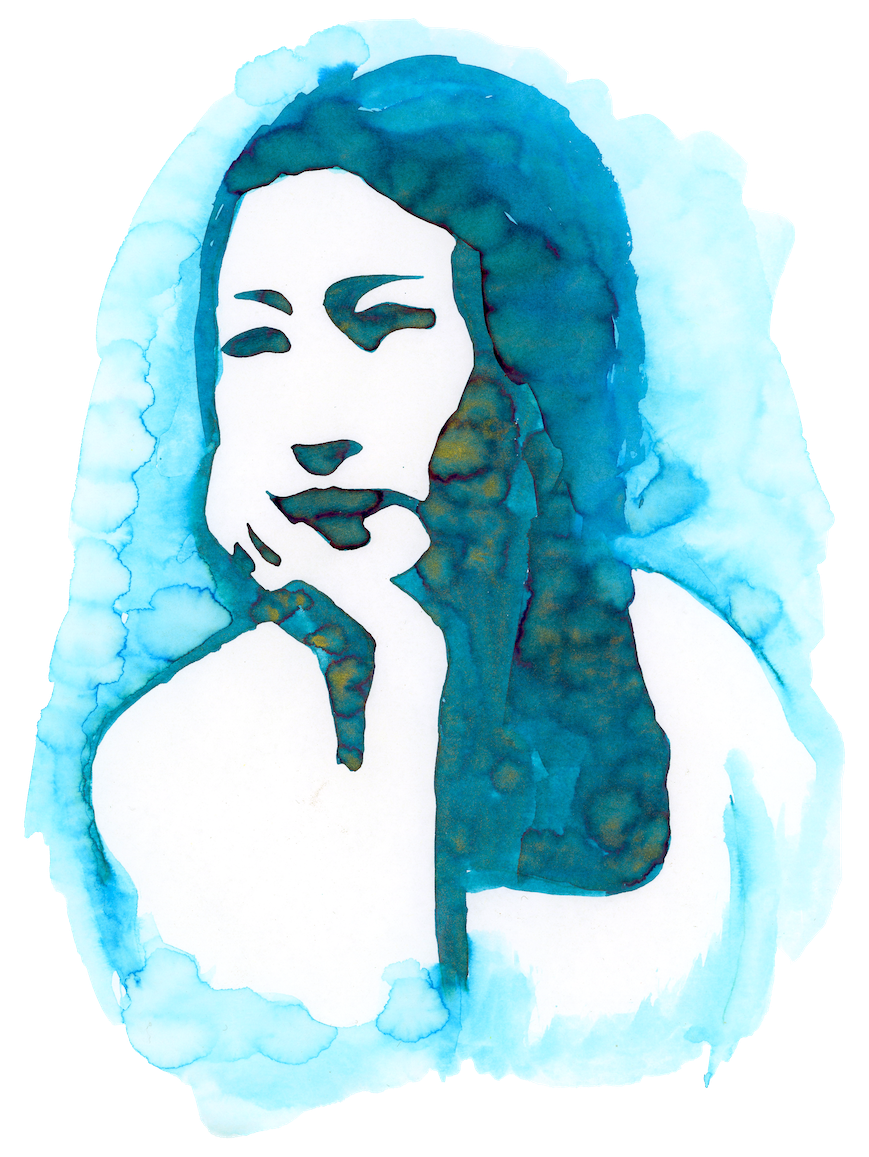 Colour: Teal green with gold.
Special Attributes:

Shade:

Oh yes very much.

Sheen:

Red sheen in puddles.

Shimmer:

Gold shimmer.

Watercolour Usage: Water softens it to a nice blue, but just a little water goes a long way! It takes restraint to water it down to the lightest shade.
Harkens to Mind: Traffic lights in winter.
Similar to: I think we can all agree that it is very similar to Herbin Èmeraude de Chivor.
Expense: $6/18ml is what it was, but I don't see it for sale in the US or Europe as of 2023.
Example: Madame Wellington Koo (Oei Hui-lan).
Writing Sample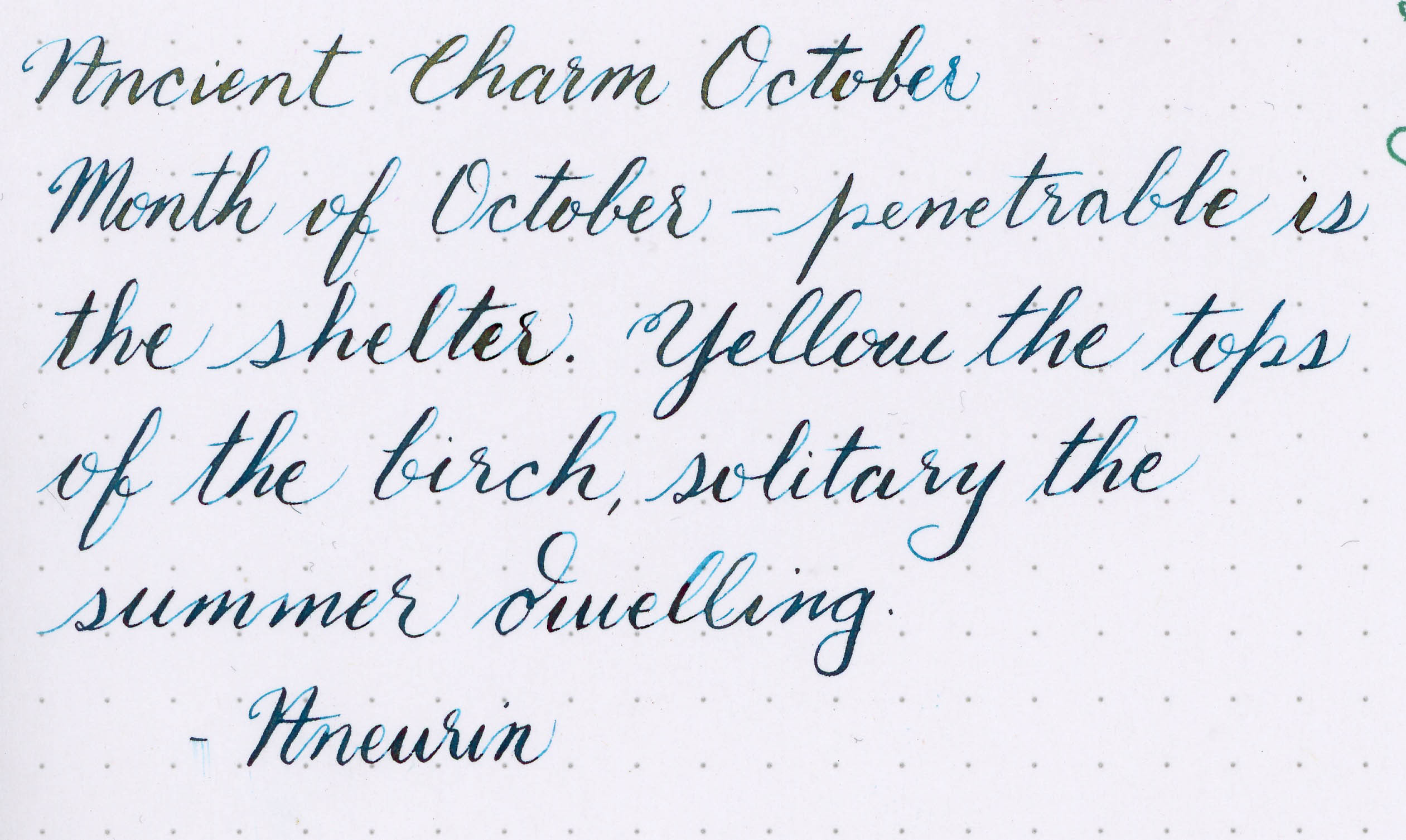 Verdict
Though it's similar to everyone's favourite Herbin ink, the shimmer is much lighter and there seems to be a lot more of it. So it can bring much more glimmer, and it's much wetter than EDC. The red sheen is far less prominent as well, which is a bonus for me. Unfortunately, I cannot find this ink anymore as of 2023.