Jacques Herbin Émeraude de Chivor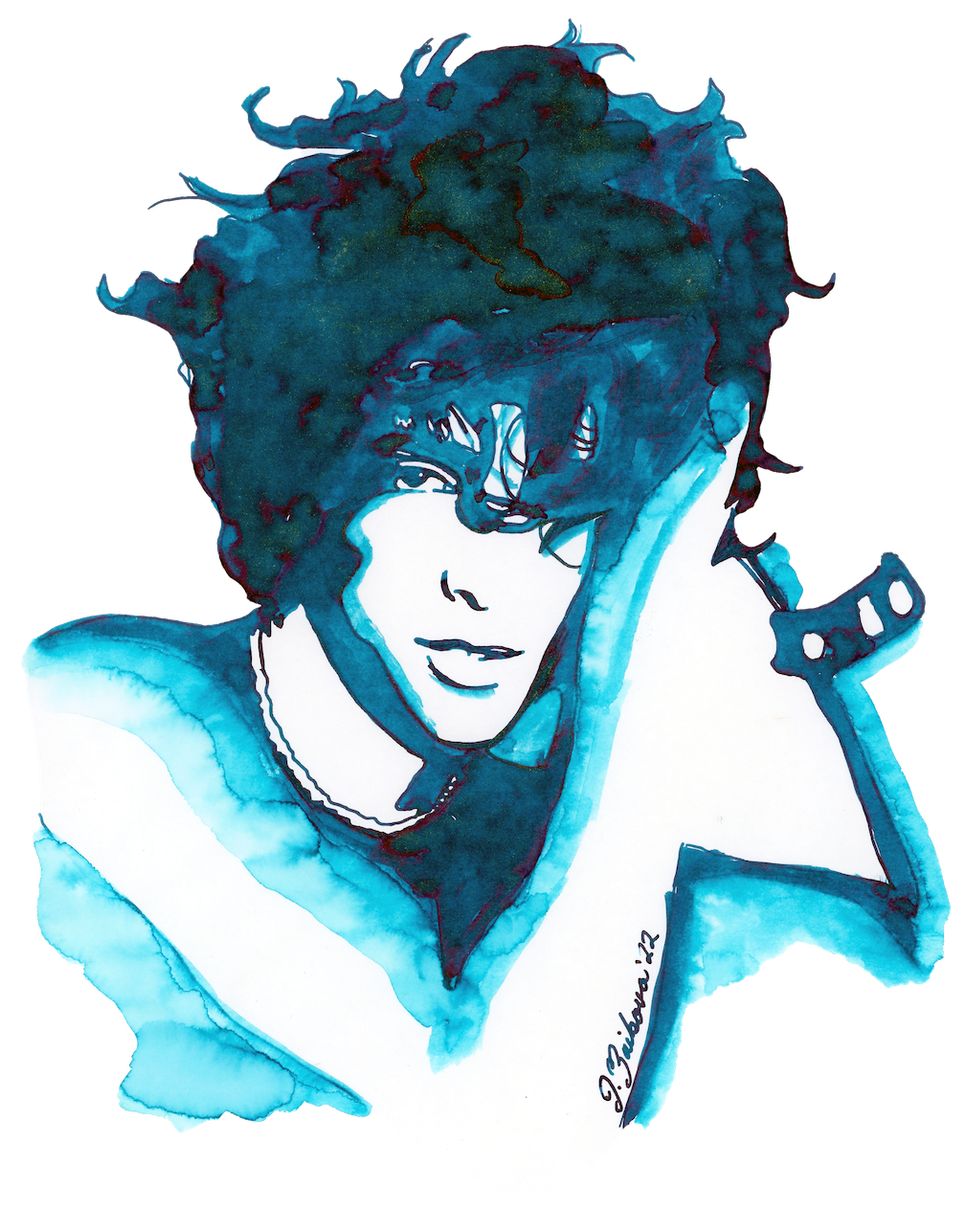 Colour: Blue-teal with red sheen and gold shimmer.
Special Attributes:

Shade:

Yes, a small amount.

Sheen:

Red sheen.

Shimmer:

Gold shimmer.

Watercolour Usage: Water is pretty fun to use with this ink, and shows just how blue it really is. Teal is a stretch, some may say.
Harkens to Mind: Ancient Egypt, not emeralds, winter holidays.
Similar to: I think it's so popular that every company has tried to make one. Ancient Charm October is pretty close. The new Vinta holiday ink for 2022 is similar too. Bisperas. But that one is definitely blue.
Expense: $30/50ml as of 2022.
Example: Timothée Chalamet. I've been watching Dune a lot lately.
Writing Sample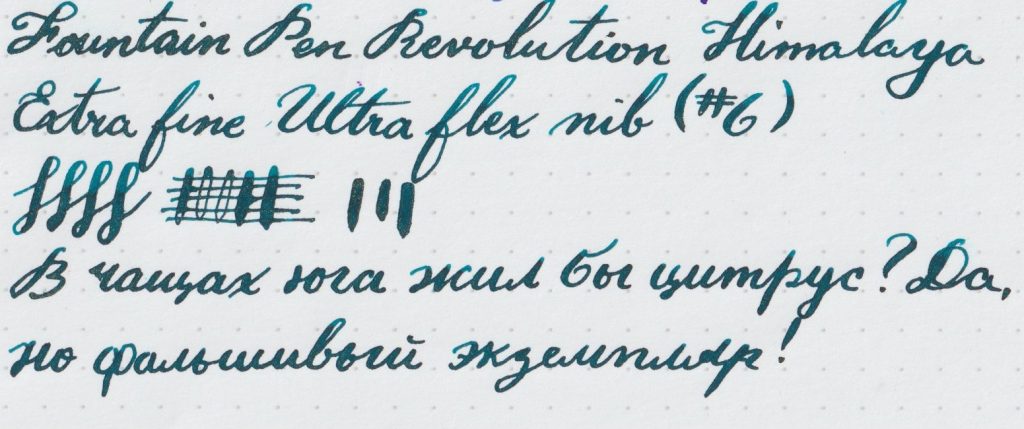 Verdict
I keep this inked up in an FPR Himalaya at all times. With a flex nib, it's just too much fun. I think I've written out every envelope address with it since I first bought it. Definitely recommend. It does pretty well on cheap paper too. Not perfect, but surprisingly well.