Vinta Kosmos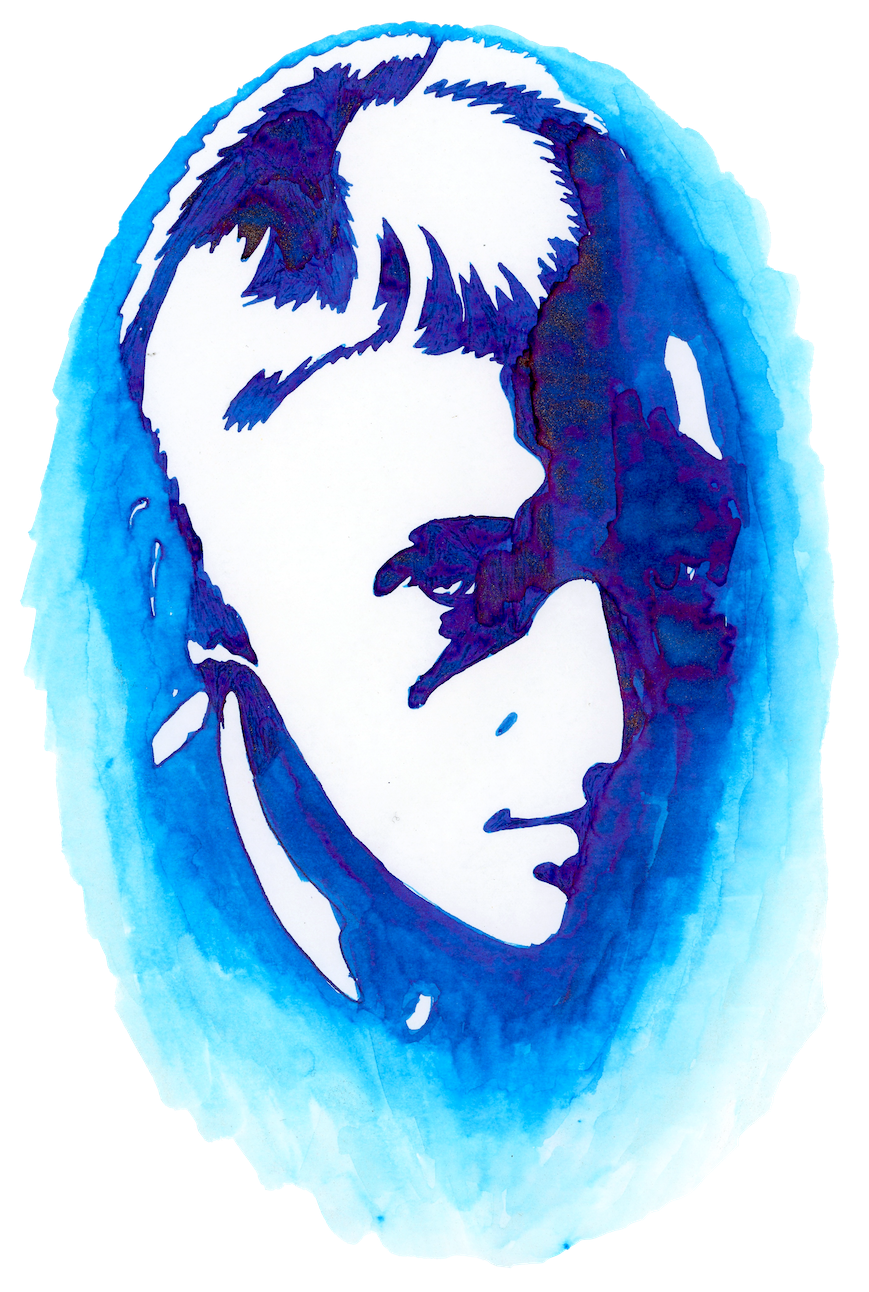 Colour: True blue with red sheen and gold shimmer.
Special Attributes:

Shade:

Some.

Sheen:

Red Sheen.

Shimmer:

Gold shimmer.

Watercolour Usage: It is incredibly sensitive to water, best use water sparingly.
Harkens to Mind: Peacock ore.
Similar to: It seems awfully similar to Vinta's 2022 holiday ink Bisperas. I'll do a comparrison soon.
Expense: $15/30ml as of 2022.
Example: Paul Weller.
Writing Sample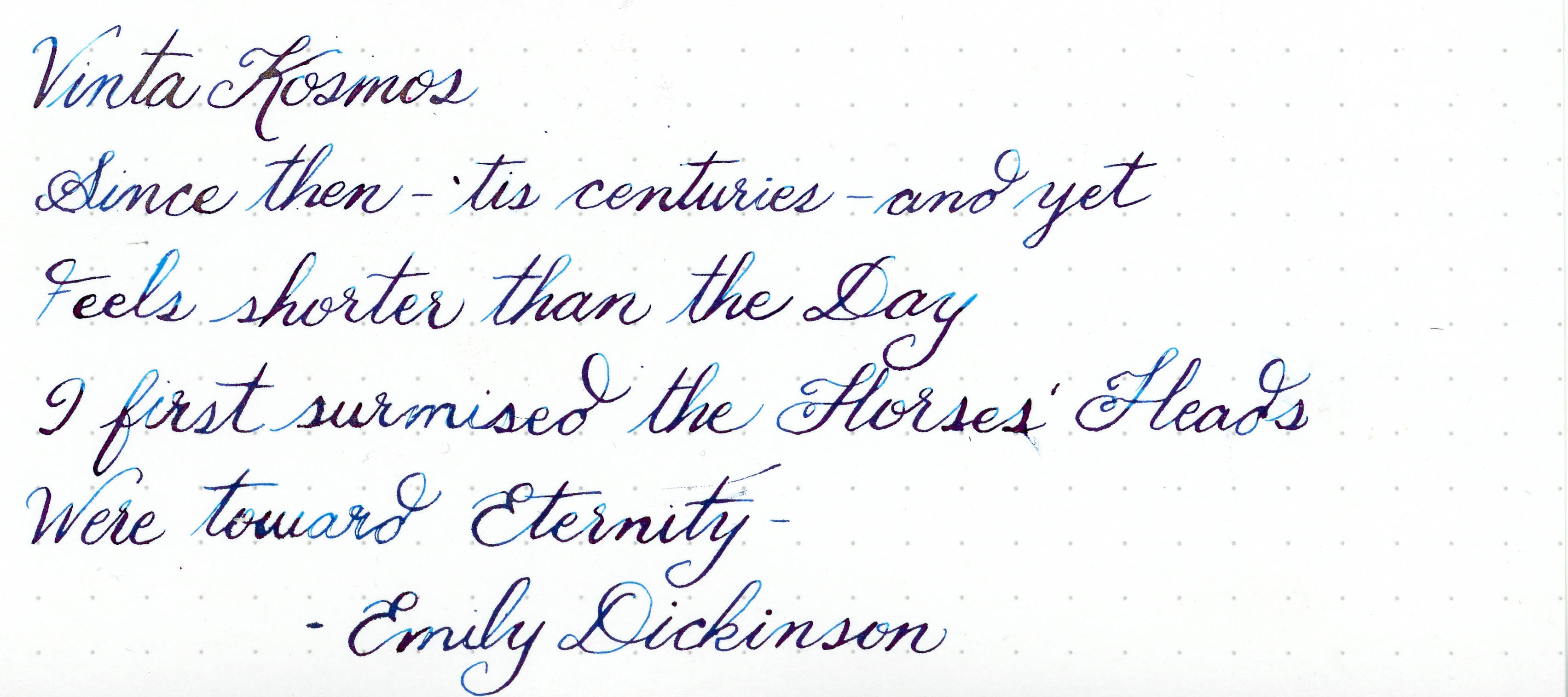 Verdict
I forget how pretty it is until I use it. It's such an opaque blue. But, it's not one I like to write with because that red-on-blue sheen is too overpowering.