Vinta Maskara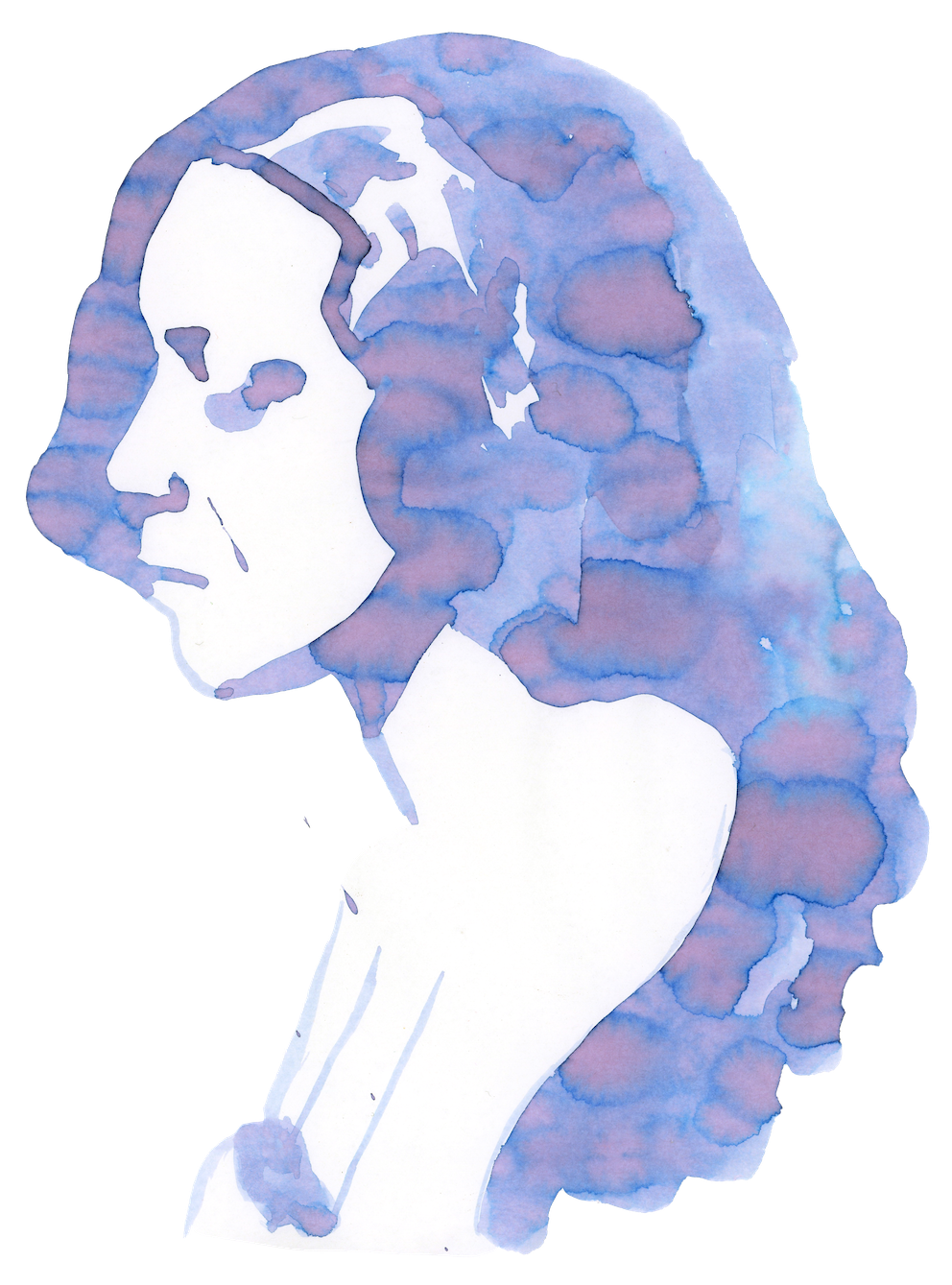 Colour: Blue purple.
Special Attributes:

Shade:

Yes, definitely.

Sheen:

Zilch.

Shimmer:

No.

Watercolour Usage: It works well with water, blending, and creating beautiful clouds. Not easy to get a wash out of it, though.
Harkens to Mind: Hydrangea, blueberries throughout their ripening.
Similar to: Pretty close to Kobe Hydrangea, but also very different.
Expense: $13.50/30ml as of 2022.
Example: The photograph only said "Dutch West Indian Woman." So here she is, immortal once again.
Writing Sample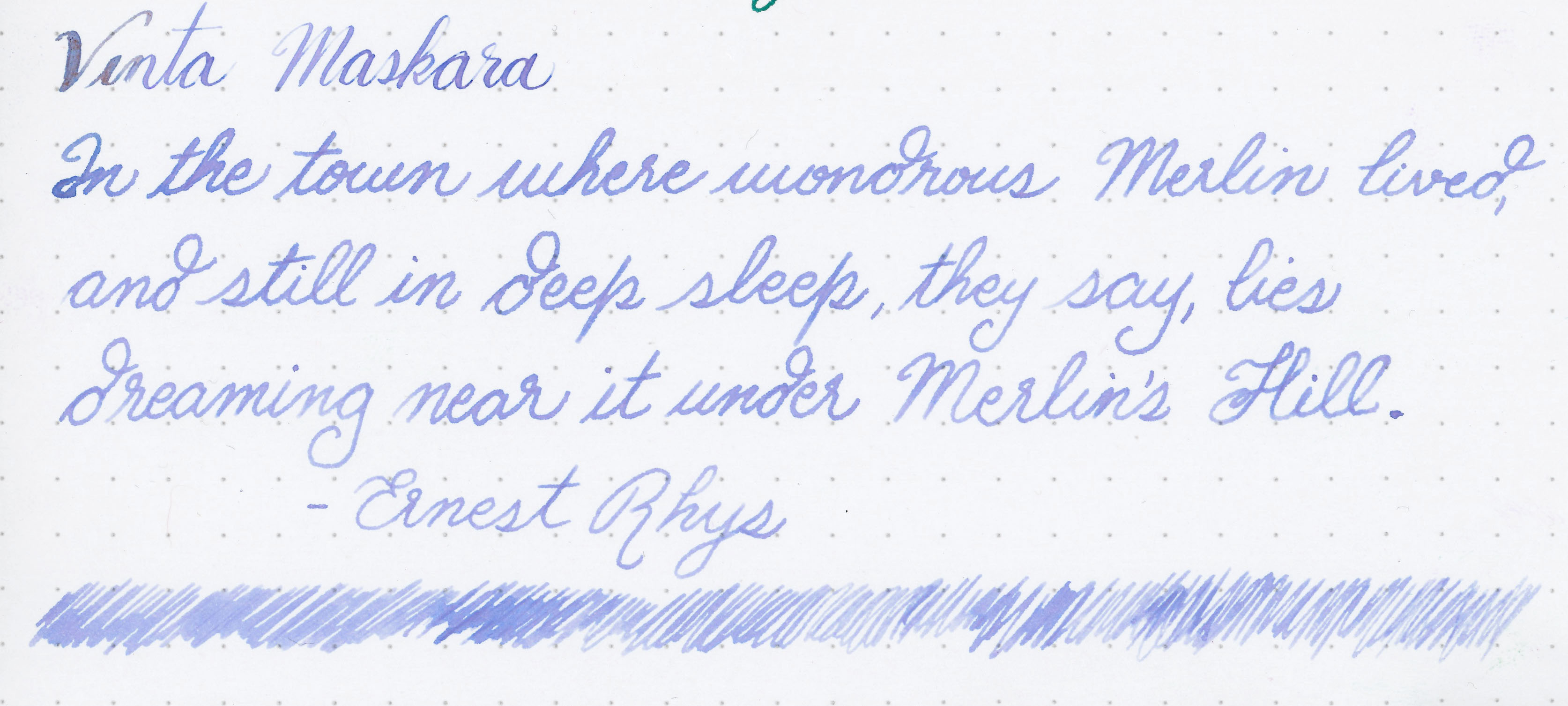 Verdict
Oh just like all Vinta inks, it's beautiful and amazing and I love it. I used up the sample incredibly quickly so perhaps this one is in my future in large size.