Vinta Pamana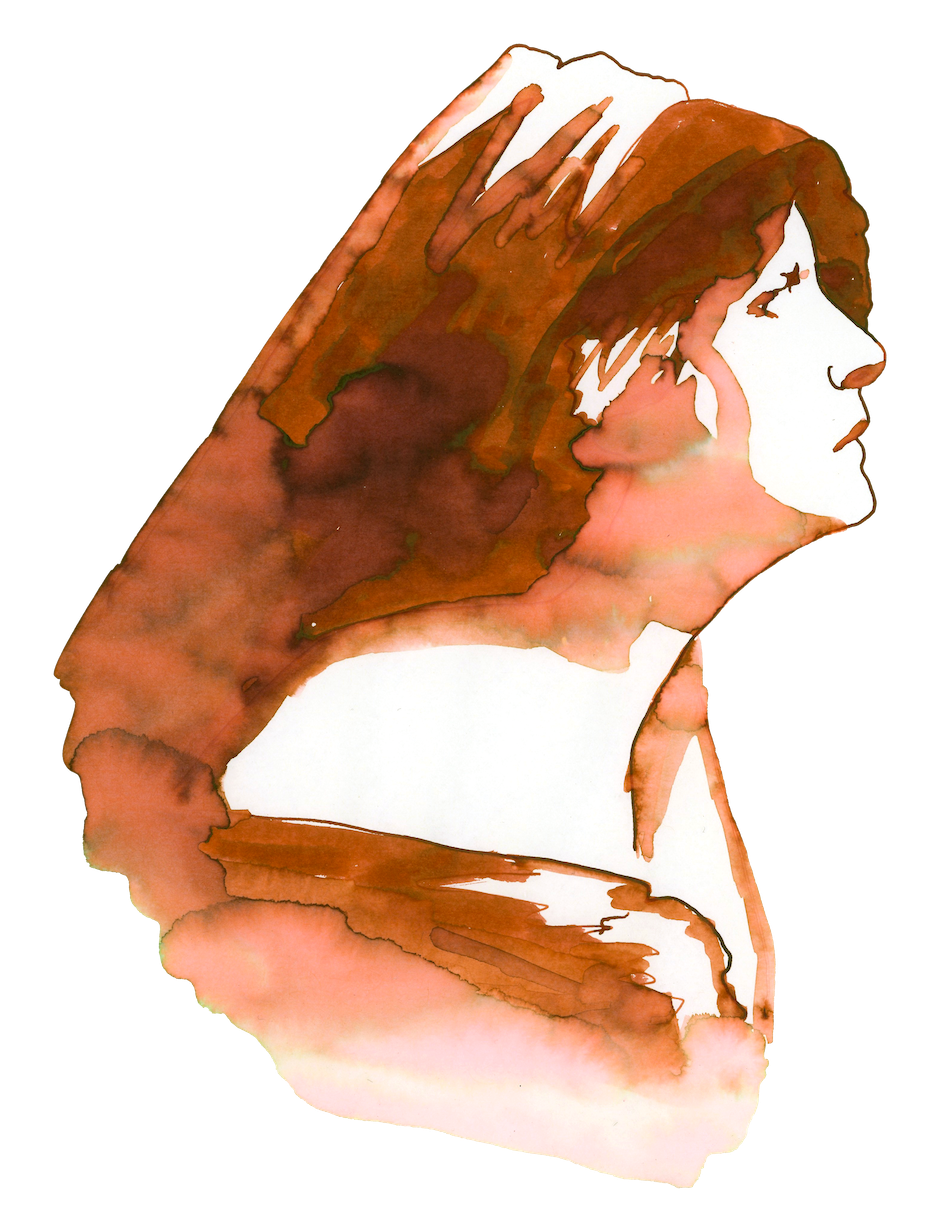 Colour: Rusty red-orange-brown
Special Attributes:

Shade:

Yes!

Sheen:

Green.

Shimmer:

No.

Watercolour Usage: With water, we get some pink to come out and a little bit of yellow. It does react strongly, though, as you can see at the neck of the woman in the picture. That was supposed to be a bit more subtle.
Harkens to Mind: Rust on wet pipes, bricks around a fireplace, old blood.
Similar to: Less red than Vinta's own Sandugo, though they have a similar look. This is the rusty version.
Expense: $13.50/50ml as of 2022.
Example: An unknown actress.
Writing Sample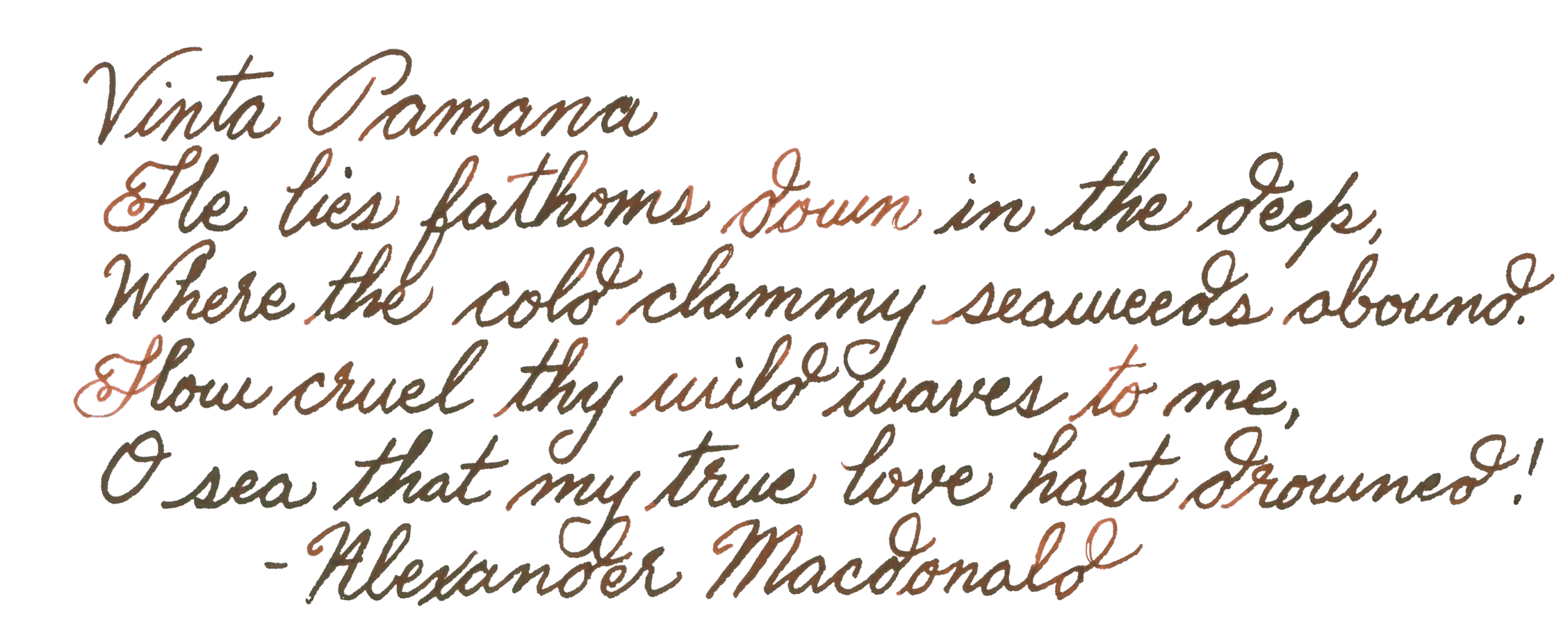 Verdict
I'm bad at brown and red inks. I always feel like there isn't variety, but that's not true. This one is lovely and really adds a lot of depth to writing or drawing. Also, it's yet another Vinta ink that I love (they have a 100% success rate with me so far).