Robert Oster Grey Seas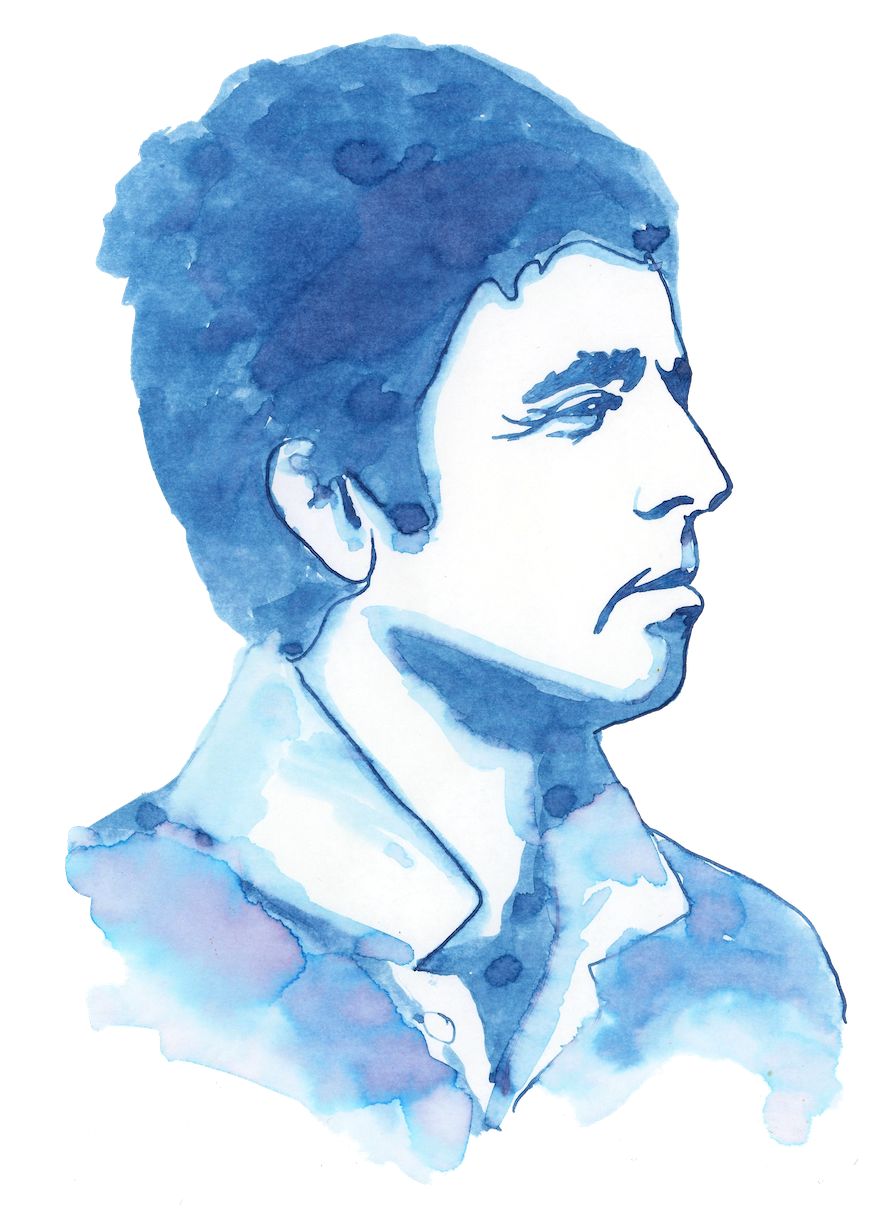 Colour: A saturated grey-blue (yeah doesn't make sense but look at it)
Special Attributes:

Shade:

Yes!

Sheen:

None.

Shimmer:

No.

Watercolour Usage: Look at the beautiful purples that come out with water! I give it an A+ for watercolour usage.
Harkens to Mind: Rain over a summer meadow, breezes that blow by train windows.
Similar to: More saturated than Vinta Lucia, but similar.
Expense: $18/50ml as of 2022.
Example: Noel Gallagher.
Writing Sample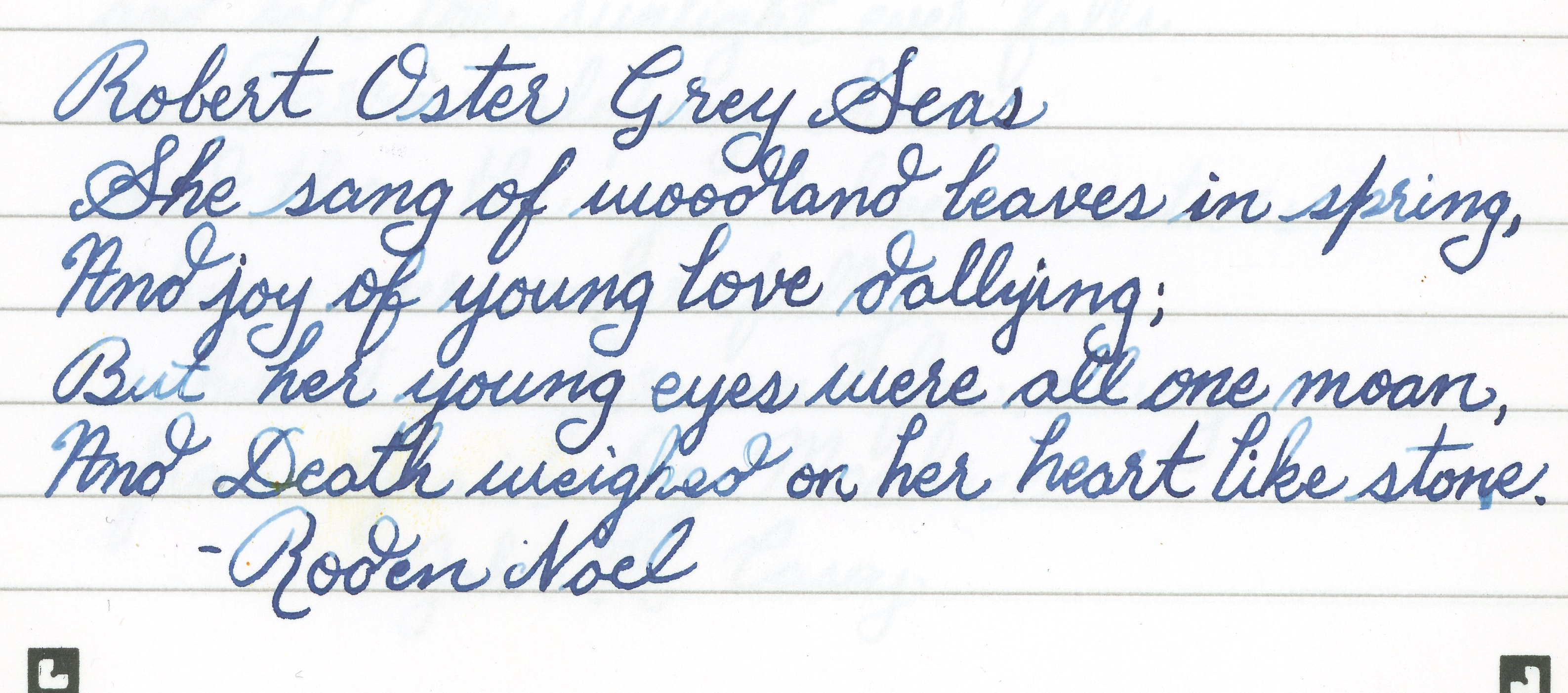 Verdict
I guess there's an 80s collection that Robert Oster did and this was part of it. This one and Dusky Pink are the only two Robert Oster inks I own in full bottles (so far) so I guess that collection was made for me. I'll have to try the other inks in it. I love this blue so much because of how saturated and yet unsaturated it is. I can't decide if I like this one or Vinta Lucia better. They're amazing blues.
Highest marks!