Waterman Carène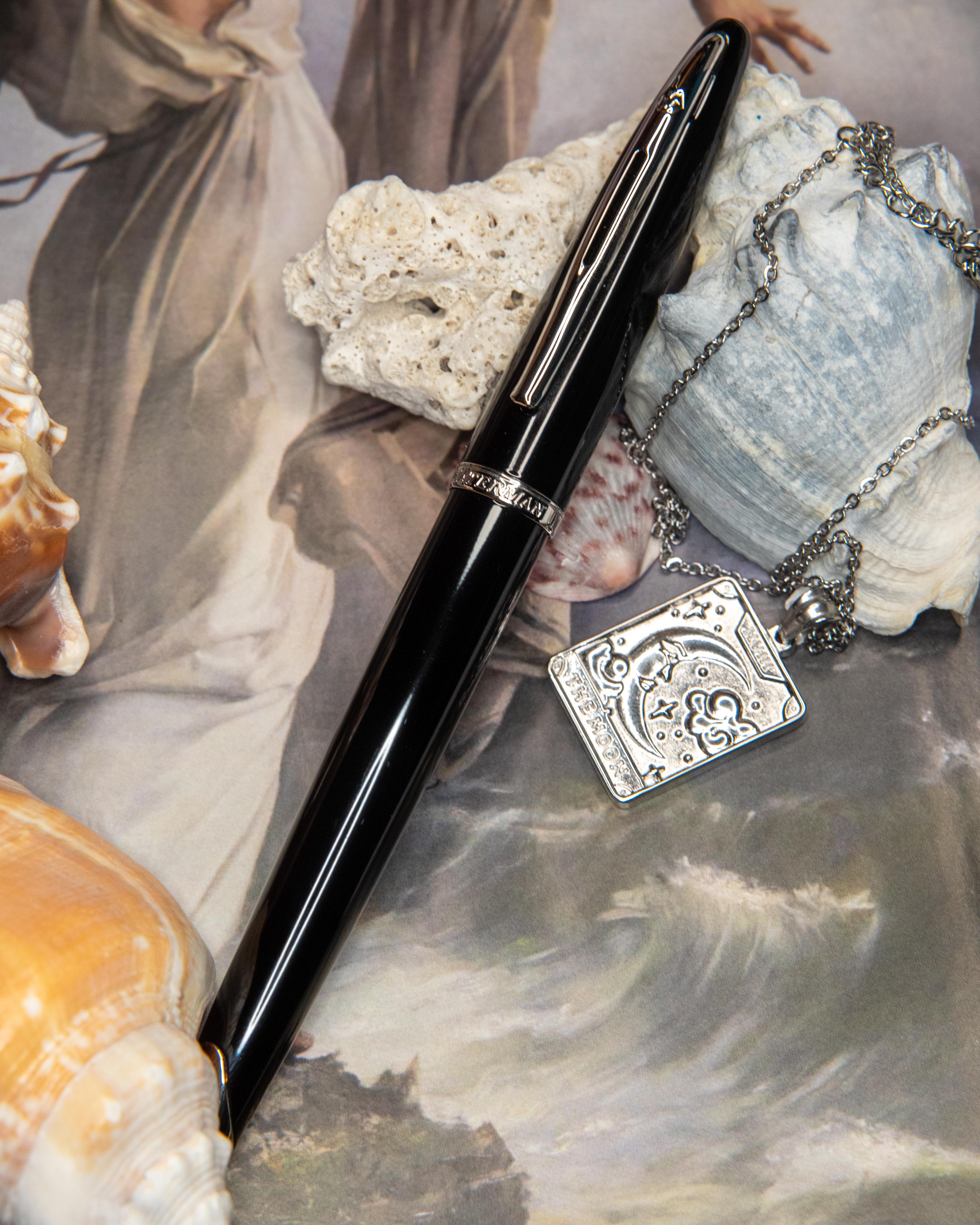 Overview
Every one of us pen nerds has a handful of pens that they would love to get their hands on, but that tend to be a bit pricey. This beauty was on my list from the beginning and every year, when the sales bring things down under half of their normal price, I strike on one special pen. This was that pen for 2022.
How could it not be? It has the first and second most important thing to me: a grip section without a single bump and a tendency to put ink on paper in a veritable downpour of colour.
Details
The grip. Oh the grip! It is better than the Lamy 2000 if you can believe it. Just a seamless, perfect, bumpless, smooth grip that I can use for hours and hours and hours and never have a single problem. It is perfect and cannot possibly be improved upon. I have only praise about this, the worst part of any pen.
I am also in love with the nib on this pen. The look and the wetness. With Pilot Fuyu-syogun, it is a very wet writer and as smooth as they synth solo in Head Over Heels. I regret not being brave enough at the time to have embraced the broad side of pens. But I will be getting a replacement nib section in broad once I find a good price on one.
The only thing about this pen that I don't like is that the nib is not removable, but how could it be? The very design of the pen kind of makes that impossible and I am happy to compromise. Changing ink colour is a bit of a pain. When I got this pen, even though it said it was new, I went to rinse it off and blue ink came pouring out. I flushed it for a while and changed to the grey that I wanted, so it's not like it ruined anything.
Like many of my favourite pens, most of the body is metal and very weighty. The nib section seems to be plastic. Maybe only the cap is metal? It's plastic coated metal? It is thicker around than other modern Waterman pens like the Hémisphère, but is definitely not a cigar pen by any stretch. I have no preference in thick or thin pens, both types are fab.
Another thing this pen has in common with other high-end pens is that, for some stupid reason, it did not come with a converter. That should be illegal.
Design wise, I can't say enough things about how gorgeous this pen is. I know it's meant to look like the bow of a ship, but I just see whale every time I look at it. That's way better. Even the clip delights me in the way it flips up like a fin. The spring in there is one of the most satisfying to play with.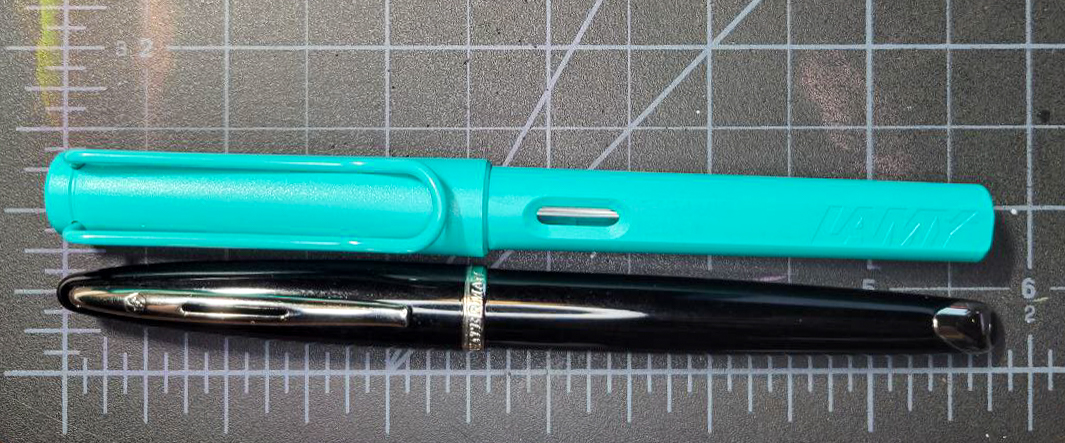 Writing Sample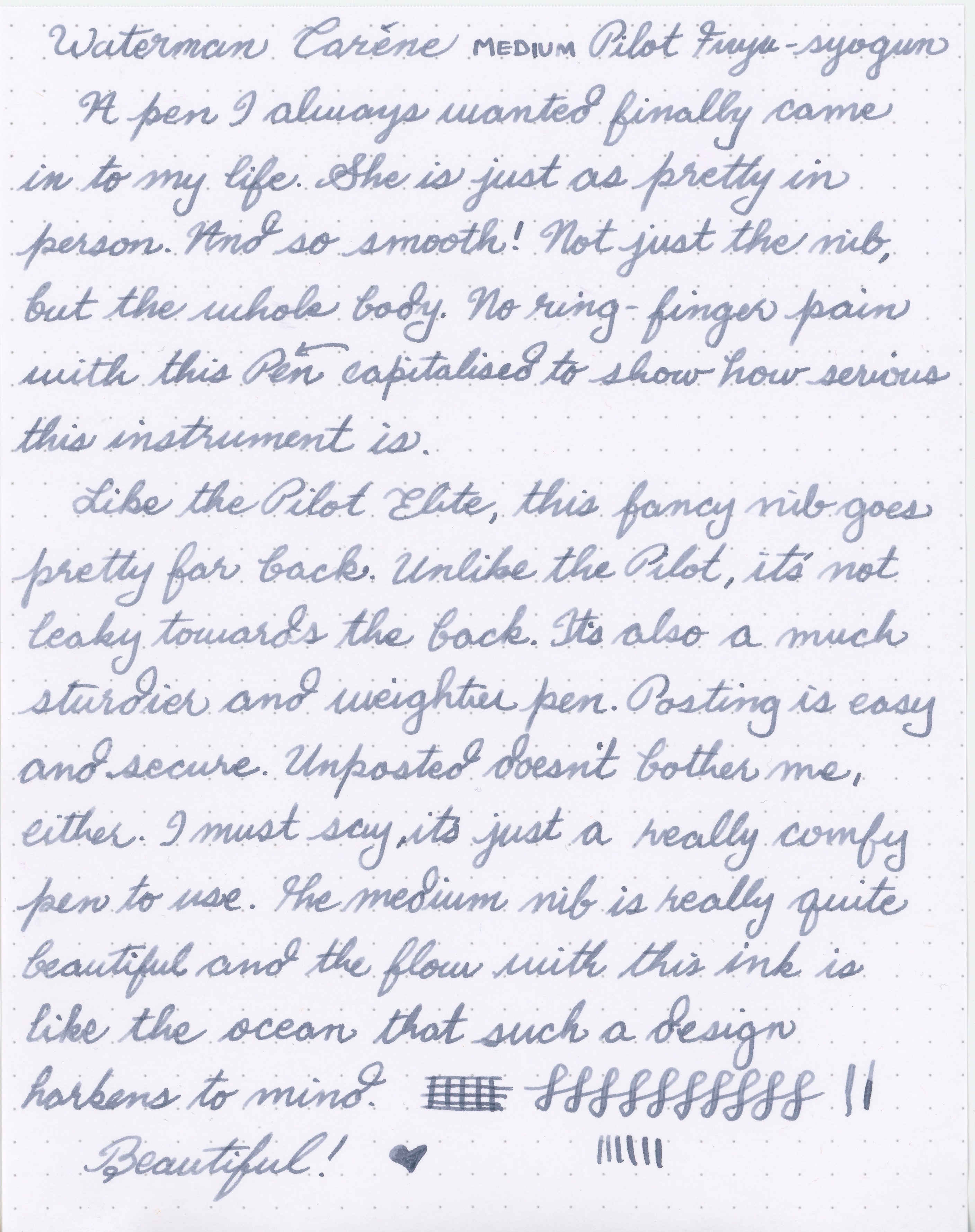 Verdict
It's in my Top 5 pens, for sure. If only it was easier to disassemble and CAME WITH A CONVERTER. Seriously…they can't spare the extra 10 bucks to help a brother out???