Vinta Makopa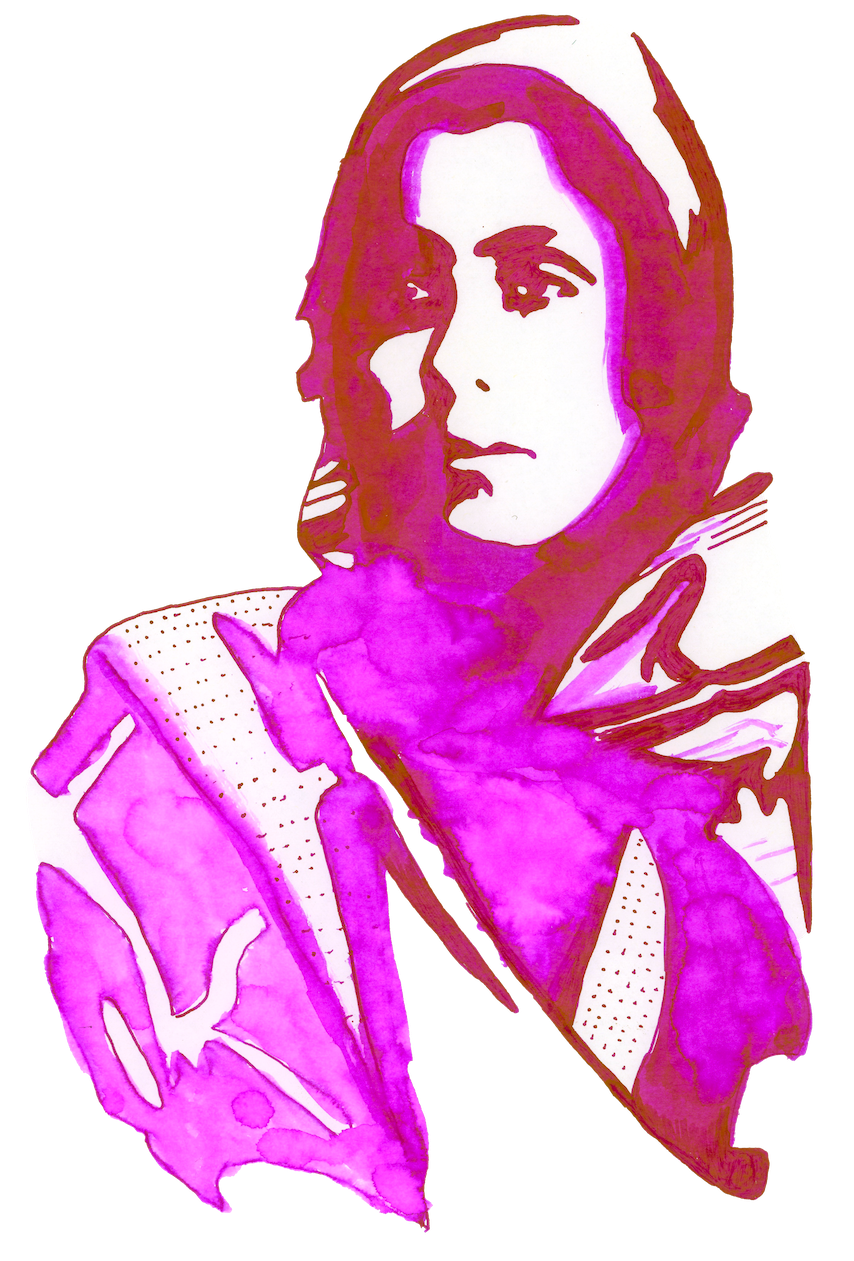 Colour: Magenta with gold/green sheen.
Special Attributes:

Shade:

Not too much.

Sheen:

Gold/green sheen which I haven't found overpowering in writing. Though other folks have had much different results.

Shimmer:

No.

Watercolour Usage: Looks beautiful when faded with water, but it's also really sensitive to water so it's difficult to get light washes out of it.
Harkens to Mind: Hummingbirds, prickly pear.
Similar to: I haven't seen a pink like this with such a sheen.
Expense: $13.50/30ml as of 2022.
Example: Yet another unknown Egyptian woman from the 1800s.
Writing Sample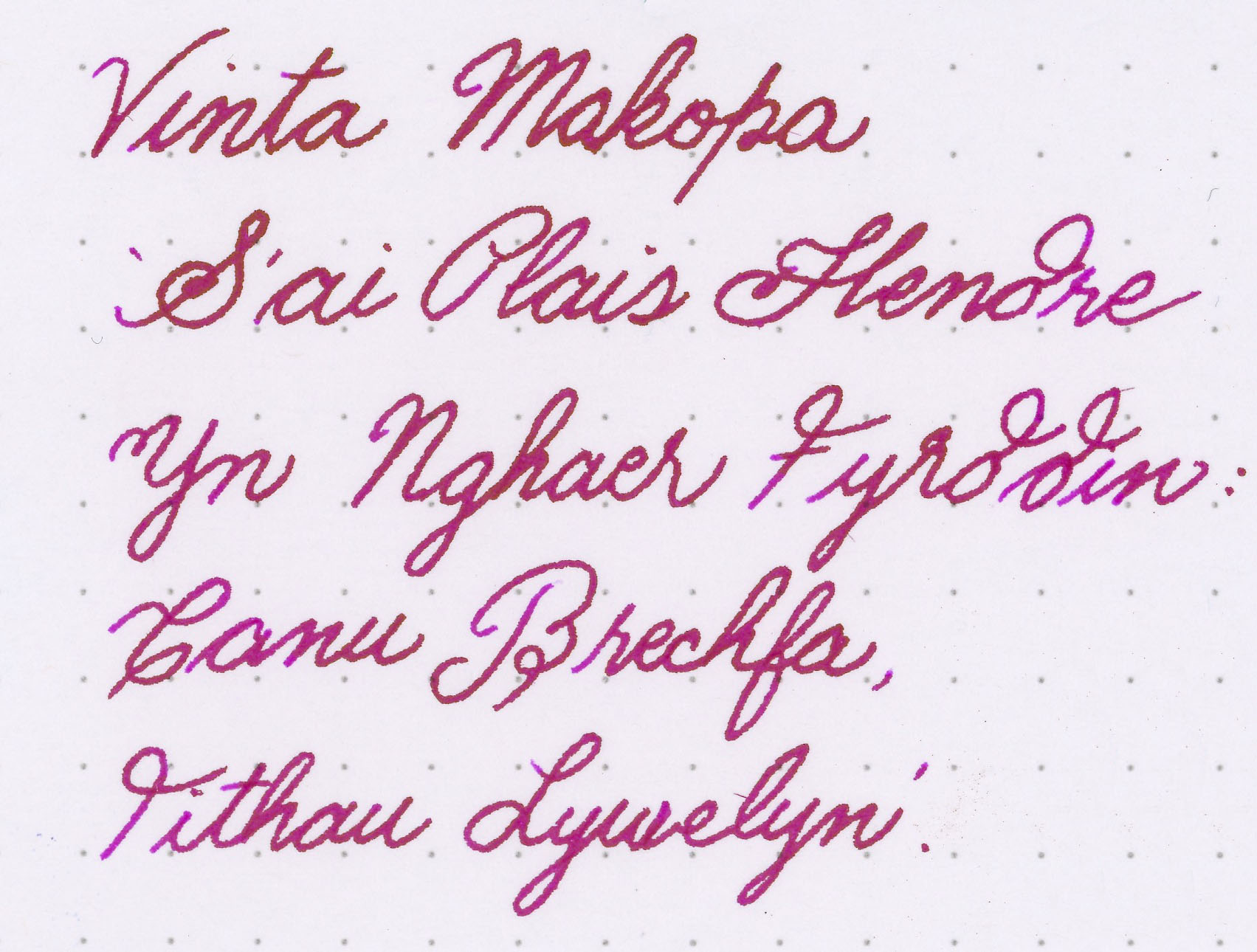 Verdict
This is another gorgeous Vinta ink that I have no complaints over. I only noticed that, compared to others, I do not seem to find as much of the gold/green sheen in my writing with this one. I've used it on Tomoe River, Rhodia, and the Col-o-ring.